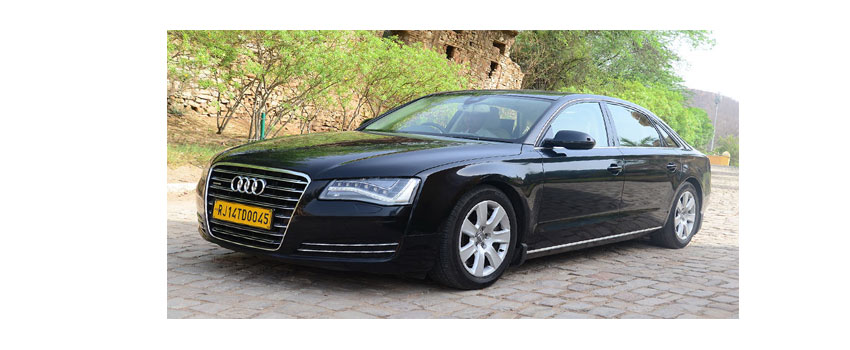 Audi Rental – Which Audi Would Be Good For Renting For Prom
Benefits of Renting Luxury Cars from Audi Rental
1.   Maintenance of the car
Everybody can not afford luxury cars because they are highly expensive. But if they purchase one for themselves then they can not afford it maintenance cost, therefore, they prefer the rental luxury vehicle because it cuts the maintenance cost. By renting a luxury car you just have to book the car, pick it up, self drive it or have a driver from the rental company and then bring the car back on the due date. Therefore it shows that renting luxury cars is hassle-free and that is the reason why people prefer to rent cars.
2.   First Impression
Whether you are going to function, going for a meeting, or on a date luxury cars help you look professional. If you don't have a luxury car at your home then renting one is a good idea as it will make a good first impression. It is a fact that people judge others on the first impression. Therefore renting a luxury car will make a great first impression on others when you arrive in the luxury vehicle.
3.   Comfort
The thing that makes luxury cars stand out from other simple cars is the level of comfort it provides. You will find a variety of features in the luxury cars that are a source of enhancing the comfort levels. Even the seats of luxury cars are very comfortable. Comfort is the utmost importance of every person, so getting the luxury car from car rentals is a great option if you are traveling long distances.
4.   Promotions and Discounts
The majority of the executive car rentals offer you a variety of discounts and offers for utilizing their services. So you just have to be in touch with the rental keeping so that you know that if there are any kind of discounts or not. If you are in touch with the car rental company it is more likely that you will get a promotion that may save you for example 40% or more. If you are a loyal customer of a particular company then you will get special discounts from the company.
5.   Affordability
Renting a prestige and luxury car is far more affordable than purchasing a luxury car. You should also keep in mind that in a luxury car rental or Audi rental the cost of renting depends on various factors that include the type of car that you are renting, from which company you're renting it and for how much time it has to be rented.
6.   Fulfilling the Needs of Customers
The best executive car hire services have adapted their services so that it matches your needs. The customized rental services cover the price, duration and the condition of the car you are going to rent. But only the best luxury car hire services offer such services.
7.   Wide Array of Cars
Luxury car hire or Audi rental services provide you with a variety of luxury cars all under a single roof. Luxury car hires are not just for common people but the celebrities, who like switching their cars every month, can also use the services of car rental. From a variety of cars provided by the car rentals, it is most likely that you will find the car you like the most. So all you have to do is just visit the website of the executive car rental company and go through the options that are available on the list. Usually, the luxury cars provided by the car rentals include Mercedes s class, Ferrari, Rolls Royce, sports car and much more.
Which Audi would be good for renting from Audi Rental for prom
The best and ideal model of Audi for prom is the Audi r8. Audi R8 is the stylish and most elegant sports car that will turn all the heads towards you when you arrive in this elegant sports car. Its sleek and modern look and amazing performance make it the best choice for prom. Its dynamic ad sporty design makes your journey to the prom an unforgettable one. Audi R8 is a two-seater car that is ideal for solo passengers who want to experience personal chauffeur service. Although this car from Audi is a two-seater, still it provides you enough space so that you could enjoy a comfortable ride to the prom. Audi R8 features an amazing exterior. Every element of this car has been designed beautifully whether it is super-thin LED headlights or wide radiator grille everything gives an appealing and modern look. To make your entrance to the prom even more exciting you can pair your suit with the color of the Audi R8 you have hired from the Audi rental. With this car, not only the outsider will be impressed but its extraordinary performance will get your heart pumping from the moment it arrives at your doorstep. This car either feature a V8 engine or V10 engine and it has the capability of producing the speed of over 196mph and accelerate to 60mph in just 3.9 seconds. Overall this is the best model of Audi for a prom. So hiring this car from Audi rental will make your prom night extraordinary