Choose the RIGHT Prom Car Hire Services
For most of us, Prom Car Hire Services is one of the best and most memorable nights of high school. From wearing fancy dresses to arriving in your dream car for your prom night, everyone has their own list.
And when you are planning to go prom night in a unique way, it is very important to get a prom transport and car hire service that turns heads.
And what can be better than you arriving in style with the best prom limo hire services for your special night?
There are lots of car hire service companies in London, and deciding the right limo for your school prom night can be difficult and confusing. At SPM Hire, we aim to streamline the process. And also, we ensure to make any special occasion experience extra special with professional chauffeur-driven cars.
Why People Choose Prom Car Hire?
A fancy car shines out from the crowd. There are several criteria that a brand must meet in order to classify its car as a luxury vehicle.
The car's high-end features make it magnificent, and they could include luxurious leather seats and cutting-edge technology, as well as a powerful engine that ensures a comfortable and relaxing ride.
The luxurious interior of the vehicle must demonstrate the ride's class, and the technical features must be state of the art so that the riders may enjoy all the benefits of renting a luxury car. Luxury cars are more expensive than conventional vehicles, thus riders deserve to enjoy the uniqueness and luxury.
Luxury automobiles cost a lot of money to design and create, making them extremely expensive.
So, here at SPM Hire, we consider this and hire out the world's most opulent cars at a reduced cost, making them accessible to individuals who wish to enjoy the richness and luxury of these rides without spending big bucks.
We have a large fleet of luxury car rentals that we provide to our prestigious clients so that they may enjoy the elegance of these vehicles while traveling and having fun. We tender cars from the world's most opulent and costly automobile manufacturers, such as Rolls Royce, Range Rover, Land Rover, Audi, Mercedes, BMW, Aston Martin, and Bentley, to name a few.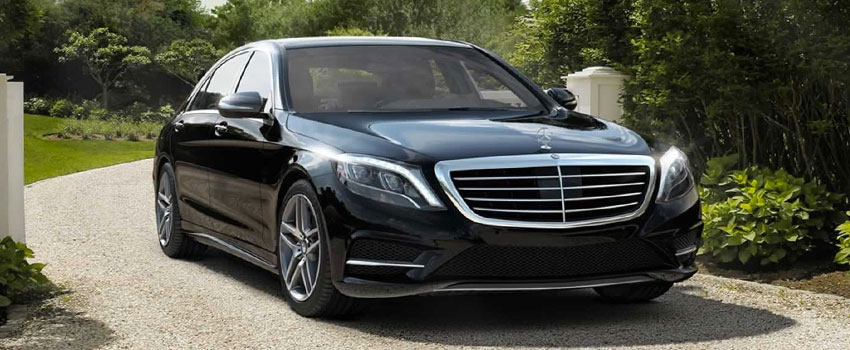 Prom Car Hire— Our Top Picks for Your Perfect Prom Night Arrival
Bentley
Bentley is a luxury car manufacturer known for its high-end vehicles. The Bentley Bentayga and Bentley Continental GT are among the top automobiles offered by SPM Hire. These vehicles introduced luxury to SUVs, making them the most opulent and extravagant. In addition, they are the industry's swiftest SUVs.
The automobiles' interiors are constructed with vintage paintwork and various veneer hues, allowing you to sit back and enjoy. The car's performance is unrivaled thanks to its strong engine, which allows you to travel at speeds of up to 200 mph without experiencing a single bump. The car's high-end features keep its reputation intact.
If you want to experience true luxury, performance, and elegance, Bentley and SPM Hire have you covered.
Rolls Royce
If you're looking for a luxurious vehicle with an appealing appearance, our Rolls Royce collection is for you. We supply luxurious vehicles such as the Rolls Royce Phantom, Rolls Royce Cullinan, and Rolls Royce Dawn.
SPM Hire offers you the opportunity to experience the sophistication and elegance of these cars for yourself. They're extravagant interior deals that will make your vehicle the most pleasant and luxurious it can be. The vehicles are equipped with a V-12 engine that will make your journey as comfortable as possible. These four- to five-seater vehicles provide you with everything you need.
Mercedes Benz
When it comes to the world's most luxurious and stylish vehicle manufacturers, Mercedes Benz is one of the first names that strikes to mind. SPM Hire also offers a selection of the finest Mercedes cars, in keeping with our commitment to provide you with the most luxurious vehicles.
The Mercedes S600 Maybach is a perfect example of our luxury, comfort, and exquisite supercar fleet. The vehicle's impressive exterior speaks about what the lavish inside has to offer. The car's Oxford leather seats give an unsurpassed level of comfort.
The car's outstanding suspension system will not let you experience any imperfections on the road, and give you a smooth and pleasurable ride. The vehicle's classy look is enriched by its streamlined design. Because of the amount of comfort it affords, it is referred to as a home on wheels. The car's considerable legroom allows you to simply spread your legs and rest.
Range Rover
When it comes to luxury automobiles, one cannot overlook the manufacturer of one of the world's most opulent SUVs. Range Rovers are the greatest in this sector if you're looking for a sports car that also meets your luxury standards. Range Rover SUVs are available for hire through SPM Hire.
This exotic car provides ample legroom, allowing you to simply lean back and relax while enjoying the pleasure of travel. It is the best in the market because of its crisp leather seats, high-end technology features, and cruise control. Passengers may relax as the vehicle's strong supercharged engine and air ride suspension technology provide an exceptionally smooth ride.
When you sit behind the wheel, the car's beauty is immediately apparent. Overall, the Range Rover is the most sophisticated SUV available for comfortable and luxury travel.
SPM Hire Offers Best Prom Car Hire Services
SPM Hire is the most well-known name in the luxury prom car hire industry, and you've probably noticed the wide range of luxury vehicles we provide. So, whenever you need a luxurious and comfortable ride for your journey, you know who to call. At SPM Hire, we're looking forward to meeting you!