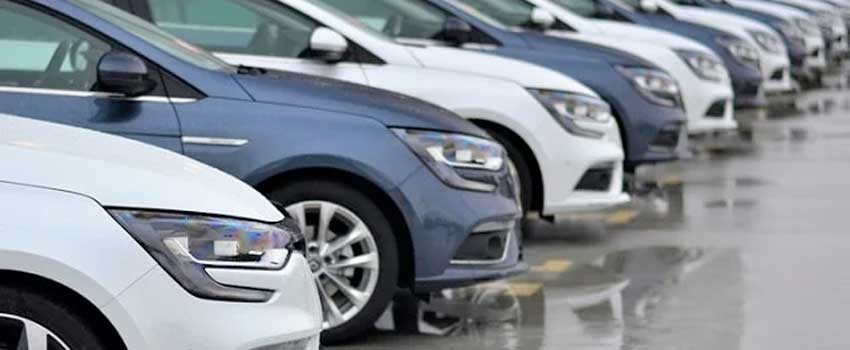 Explore the Best of London with Cheap Car Hire UK Services
Renting a car is a great and affordable way to enhance the comfort and convenience of your trip. When visiting the UK, cheap car hire UK can make navigating the city much simpler, especially if you are staying in a location where public transportation is less accessible.
Additionally, you'll discover that having a rental car gives you more freedom, flexibility, and a sense of security, allowing you to schedule road trips to see different areas of Essex or work night shifts.
This complete guide will teach you all you need to know about renting a car in Essex. You'll get a variety of advice in this article on how to rent a car in Essex. Additionally, it will expose you to the UK's rental and traffic rules or driving licence conditions so you may choose and book a car.
Some Important Things to Know About Cheap Car Hire UK
London is one of the most mesmerizing cities in the entire world. Ancient laneways are lined with award-winning theatres, high-end stores, and modern architectural wonders like the Shard.
Visitors can enjoy the splendour of the scenic streets as they wind around famous landmarks like Buckingham Palace, Westminster Abbey, and St. Paul's Cathedral.
With over 20 million visitors annually, it's little wonder London is one of the most visited cities in the world, with so many breath-taking tourist sites and captivating things to do.
The vibrant capital of Britain has something to offer for everyone, including foodies, adventurers, historians, and kids, but it can be difficult to decide what to do first.
And there is no better way to take advantage of the goods than to rent a car from one of the reputable London businesses. We are SPM Hire, and we have a wealth of information about the ins and outs of the luxury automobile rental business because of our extensive expertise in it.
This article seeks to clarify the process of renting a car in London as well as provide additional information that you will undoubtedly find beneficial.
There Are Many Choices, but Choose the Best Cheap Car Hire UK Option for You
You'll be delighted to know that there are several different car options available. Small automobiles, family cars, and luxury cars are all currently available at SPM Hire. Visit our car hire website for a comprehensive selection.
Here is a brief guide if you're not sure which one would be best for your adventure:
Will you be on the road for a long time? If so, choose a luxurious vehicle. You and the other passengers will be as comfortable as possible in the vehicle. When you have children on board who might begin to whine about the trip, it's especially crucial. There are entertainment alternatives in high-end vehicles, so passengers won't become restless while driving.
How much luggage do you have? Then choosing a huge car is preferable.
When hiring a vehicle, size matters. Large cars are both costlier and more fuel-intensive. They are also challenging to maneuver. It might not be the best choice for you if you're not used to driving a big van or something like that, especially if you're traveling through an area with narrow roads and restricted parking.
Smaller vehicles, however, offer less space for your luggage. Some of your family members might not fit in the vehicle if you are bringing them. After weighing all the advantages and disadvantages of each, you will make your decision based on your needs.
The choice of the right rental car will be made easier the more clearly stated your requirements are. Give us a call and one of our friendly staff members will help you choose a car if you're still undecided.
Understand How the Cheap Car Hire UK Procedure Works
It's much simpler than ever to rent a car. You can also reserve the car of your choice online. At SPM Hire, we strive to make everything as convenient as possible for you. To begin the booking process, simply provide the information below:
Places of pickup and return
Dates for pickup and return
Consider your options for the type of rental car in advance to avoid regret. As soon as you see a petrol station, fill up as well. Be aware that renting a car includes basic insurance.
You Can Travel Beyond the London with Cheap Car Hire UK Services
The city has both beautiful parks and white sand beaches, giving visitors the best of both worlds. This vibrant port city is a sunny paradise with a lot of sites to explore. There are award-winning wineries, five-star dining establishments, first-rate lodging, and rural communities with intriguing histories. It serves as a hub for other WA hotspots.
There are so many interesting sites to explore close to London and beyond. Even while you are enjoying the comfort of your rental car, you can easily take advantage of the wonderful outdoors thanks to the excellent weather.
Pay Attention to the Cost
Budget-friendly car rental services are accessible. You could end up saving hundreds or even thousands of dollars. It makes more sense to rent a car than to buy one, especially if you're considering a road trip. You must consider other costs in addition to the vehicle rental fee when making your reservation. Tax and levies are additional charges. Ask about payment options, fuel and mileage rules, and payment procedures.