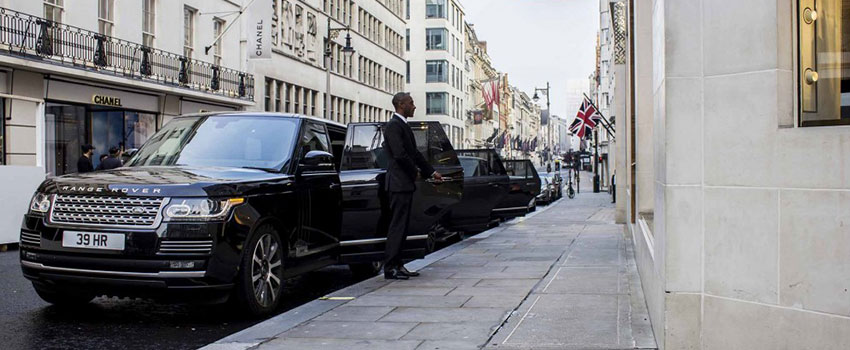 How Can Chauffeur Car Hire Services Help Boost Your Business's Reputation
Do you want to elevate the quality of your interactions with customers to the next level? Do you want to make a good impression on customers and clients in business? If this matches your business, a professional chauffeur car service is a great way to impress clients with your attention to detail and class.
These days, companies aren't limited to operating out of a single state or even a single building. Companies today are taking advantage of every possibility presented by rapid technological development and the worldwide spread of trade. Because of this change, more frequent transportation is essential. Therefore, it's no surprise that business trips have become a standard practise at the most successful corporations today.
Nonetheless, not every worker can afford to own a car. On the other hand, if you take many taxis each day, that may add up to a significant monthly expense. Is it not? That's why many companies that rent luxury vehicles also offer chauffeur hire services for businesses. For this reason, you need not sacrifice efficiency for the sake of company honour.
Chauffeur Car Hire Can Make Business Transportation Easier
When you use SPM Hire professional chauffeur services, you'll have access to a more convenient and cost-effective mode of transportation. In the event that you need to travel from one office to another for business-related reasons, you can always hire a car. Hiring corporate rental services is favoured by major organizations because of their many internal benefits.
Using a Chauffeur Car Hire Service for Your Company Is the Pinnacle of Professionalism
Professional success greatly relies on a person's presentation and punctuality. It's been said that making a good first impression is like winning half the battle. Using a luxury chauffeur service will help you make a good impression on potential new customers.
Having a professional chauffeur service not only makes travelling between offices more convenient, but it can also be used as a luxurious client pick-up and drop-off service. Provide your guests with the VIP treatment they deserve with a luxurious chauffeur service in London that will leave a lasting impression on them and your business.
Enjoy Stress-Free Transportation from Professional Chauffeurs
Have you ever been so fatigued that you just couldn't bring yourself to give your best presentation? When you hire a corporate chauffeur service, you can rest assured that you will have a relaxing and stress-free journey. This will help you feel refreshed and ready to give your best when you get to your destination.
In order to ensure a stress-free commute, be sure to schedule your ride in advance so that our skilled chauffeurs can pick you up promptly. There is no need to endure irritating honking and packed streets. It's not necessary for you to worry about traffic or parking because we have expert drivers who will handle everything for you. With a trustworthy vehicle service by your side, you can relax and focus on the road.
Hire a Chauffeur Car at a Low Cost to Get More Done!
Here at SPM Hire, we provide economical business rental options. As a result, we are able to meet the unique requirements of our prestigious corporate clients. As a result, we ensure that all of our professional chauffeur service packages are well-thought-out and designed to offer our clients the best possible long-term value. In comparison to other modes of transportation, we promise more convenience, a safer ride, and prompt arrivals.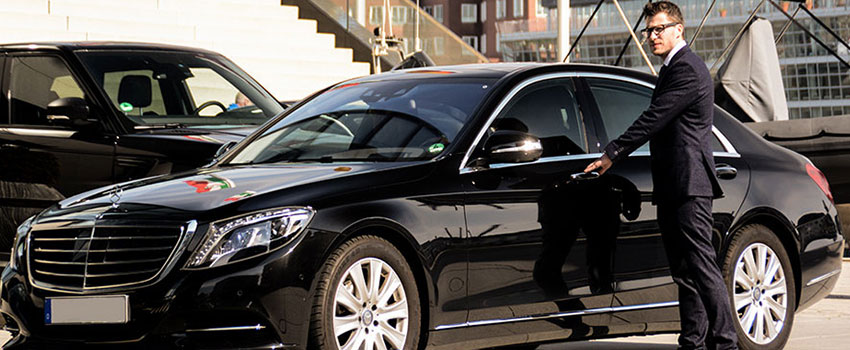 Improve Efficiency by Working While You Travel
The ability to turn the backseat of a rented car into a mobile office is a fantastic perk that can help you get more done in less time. In business, as the adage goes, time is money. While travelling in comfort in a rented vehicle, you can take care of any last-minute tasks or unfinished business. Use your commute time to wrap up unfinished presentations or respond to emails. Make the most of your time away from the office by getting more done. Taking a cab in the area could limit your mobility.
You Can Always Count on a Safe and Reliable Ride
When you book a vehicle via SPM Hire, you can rest assured that you will always be driven by a trained and experienced expert. In the same way, we only hire drivers who have passed extensive screening processes and received extensive professional training before joining our team. Even our code of conduct is open to public scrutiny. We also keep track of your reservations and give you itemised receipts for your trips.
The routes are all familiar to our expert chauffeurs. Even during peak travel times, they can bring you to your destination on time or early. For a stress-free trip, you may rely on our professional chauffeurs, who can drive safely in all weather.
Be On-Time with Professional Car Hire Services
Being on time for all of your business appointments is a trait that will always be valued. Our punctual and reliable corporate chauffeur services are a great way to demonstrate your company's dedication to efficiency and professionalism. You'll never be late again to a business meeting or conference thanks to our convenient rental cars. After you reserve a journey with us, our chauffeurs will be ready to assist you 15 minutes before your pickup time.
Traveling on business is crucial for any company. If you arrange your rides in advance with a business chauffeur service, you can save money. Take your pick from a limited selection of enticing offers and commit to a partnership that will last.
SPM Hire provides Chauffeur Car Hire Services
It's a common misconception that only the super-wealthy can afford to hire professional chauffeur services, but the reality is that anyone who wants to travel in style and comfort for business or pleasure can benefit from hiring a driver. To recap, it offers a number of benefits and could be a great addition to your and your customers' upcoming vacation plans.
If you need a reliable, experienced, and professional chauffeur service in London, SPM Hire can help. Each member of our team has had a lot of training on how to give our clients the best service possible.
Each of our chauffeurs is a trained professional who has their own bond and insurance, and they will see to it that you travel in the utmost style, comfort and luxury as you make your way to your final destination. We are fully dedicated to the highest standards and aim to earn your confidence and respect through our honesty and openness.
If you require a ride to the airport to pick up a prominent client, transportation to a high-profile event, or transportation on a memorable evening, please get in touch with us.
At SPM Hire, we offer professional chauffeur services and a large luxury fleet chauffeur driven cars. When you choose our luxury chauffeur driven car service, you can rest assured that you will be provided a highly trained professional driver.
From Rolls Royce Phantom, Mercedes V Class, Bentley Mulsanne, Mercedes Benz S Class, Range Rover and Audi, to name a few. Our chauffeur driven car rental services are ideal for business travellers, business meetings, corporate events and airport transfers.