How to Get the best Self drive Porsche 911 Hire?
When people get on the driving seat of a Porsche, they realize that it is so much more than just a car. It is like an experience that you will never have anywhere in your life. This is the reason that people who have driven a Porsche never turn back to anything else in their right minds.
So, Porsche has been called the unique blend of athleticism and everyday driving that makes even the pickiest of automotive lovers fall for it. The thrill of unmatched speed, the precise handling that gives you unmatched rush and the beauty that makes it unrivaled for its good looks among the people looking for amazing cars.
The Trending Stuff About Porsche 911 Hire
The 918 Spyder had made a name for itself in the fastest legal street sports car that told people that Porsche is a car for people who love speed and hence the motto that said that there is a racing car in every Porsche was realized. All the aspects of these cars, be it the engine, the aerodynamics, and the weight distribution work in synergy to build the perfect racing machine.
The Porsche 911 Hire is equipped with a twin turbo powerful engine that is paired with a transmission having a 7-speed manual. This makes it possible to have 370 horsepower engine and 331-pound torque that accelerates from 0-60 mph in only a short time of 4.4 seconds. This powertrain has been combined with a balanced exterior design and aerodynamic technology.
Even the most friendly for family models like 2016 Macan, 2016 Cayenne, and the 2016 Panamera is available in configurations that exceed the horsepower of 300. The Porsche cars are legal on the street and their sleek exterior designs make it work like a chameleon on the field. This means that the car can appear like an athletic car on the track and this also makes it extremely stylish on the streets as well.
Now that you have understood the importance of a Porsche when it comes to being a luxury car, we would like to introduce the fact that you do not need to buy a car in order to enjoy all of its perks. If you are a lover of amazing luxury cars but you do not have the money to transform these cars into your own property, we can rent these cars out to you so that life becomes much simpler to you and you can enjoy all the luxuries in life that you actually dream of. We present to you the SPM set-up for Porsche Car for Hire in UK.
This means that you get to ride your favorite car on rent and you can enjoy some special days of your life living like a true king. London is one of the world's truly most extraordinary cities. The sheer number of attractions and the variety of those attractions in London cannot be rivaled by any other city on the entire planet. It is very important that you give yourself plenty of time to soak in the greatness of this lovely city and enjoy the multitude of London's attractions in the VIP Style. The best way to do that would be to hire a prestige car from our exclusive service for Porsche Car for Hire.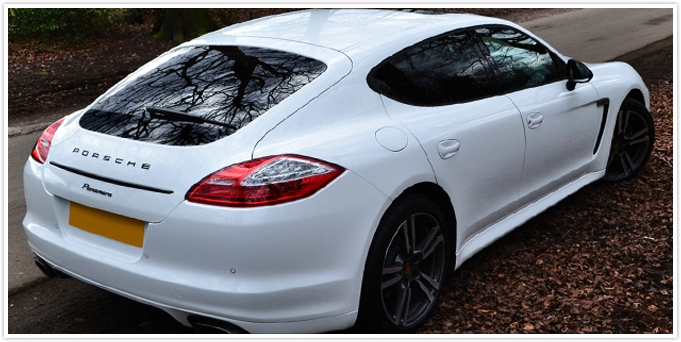 This is much more convenient as compared to jostling on the public transportation system or being brushed around with hundreds of people on a tour bus in London. We can pick you up from anywhere in London and Essex and bring you out on a prestige car tour of the city that will be entirely based on your specifications. We give you the complete liberty to plan out your entire trip with every minute detail and we will oblige to all of your requests.
You can take a tour of the great British capital city in the luxurious environment of classy cars which will allow you to relax, enjoy and have the time of your life! Your professional chauffeur will act as a guide which you can trust throughout your journey to give you all the information that you might require.
In order to hire a car from our esteemed service, you will need to follow the following steps.
1. Visit our website.
2. Browse through our collection and decide which car you want for the service.
3. Plan out your trip after strolling through the internet or with the help of our support staff.
4. Check the availability of that car for that specific period of time.
5. Decide on the trip that you want to make and pricing.
6. Finalize things with us over a call.
7. Arrive to London and get ready to explore the city in style!
Your experience with our company will be one that you will never forget. Each time you are looking for a great time in London, Our Porsche 911 Hire will be the only one that you will ask for. We will take away all your worries so that you can enjoy your trip with great pomp and show.
In conclusion, we can not stress how renting a Porsche Car for Hire in UK can take away a huge load of worries from your head as you go along the dreamy city of London. Our service will give you the best in class treatment.
We hope this article has succeeded in telling you all about the Porsche Car for Hire in UK. We also told you what makes Porsche so special and the most popular models available in the market. For more details about our service and to know how to book a car service in London, visit our website – www.spmhire.com Your experience with SPM will truly be one of a kind.