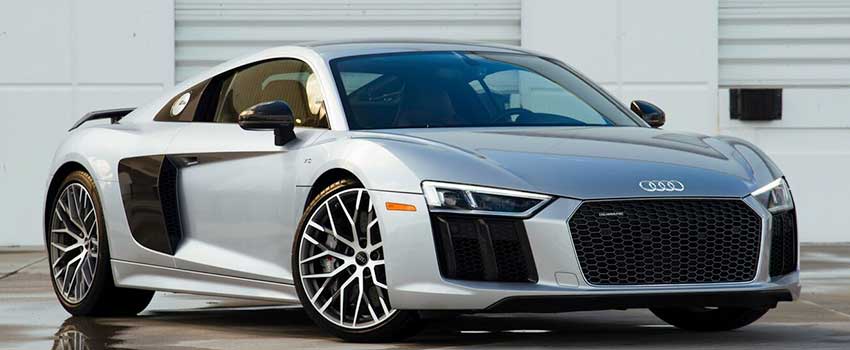 Let's Get More Out of Audi R8 Hire Service
Audi R8 Hire: Your Friend on Special Occasion
Nowadays, people have got a mature mind that can analyse the need for money in life, and even they are well aware that where it needs to be spent on. Therefore, most people prefer to experience the luxury in vehicles by utilising luxury car hire services for which they go for cars such as Porsche 911, Audi R8 hire services. These car rental service providers have a fleet of luxury car to select from.
They always see to it that their customers must enjoy their dream ride on their special moments at an affordable price. But still, it is not that possible in case of higher-end cars such as Maserati, Lamborghini, Audi R8 v10 spyder as they are out of reach due to its costlier rental price. Let's explore more about these higher-end luxury cars.
All About Audi R8 Hire Service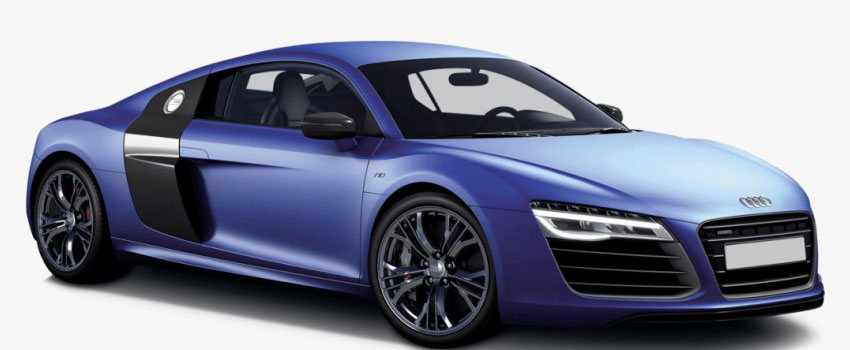 Audi R8 V10 Spyder
Audi R8 spyder is considered to be the all-time favourite as it's the dream supercar for most of us. It is a mid-engine and a two-seater sports car that uses Audi's trademark Quattro permanent all-wheel drive system. The German car manufacturer introduced Audi R8 V10 spyder in the year 2006. This model is designed, developed and manufactured by Audi AG's private subsidiary company that produces it with a high-performance automotive component.
The invention of Audi Sport GmbH is based on the Lamborghini Gallardo. The original construction of R8 is based on the Audi Space Frame, and the aluminium monocoque used in this R8 is built using space frame principles. This car is built by Audi Sport GmbH at Audi's 'aluminium site' at Neckarsulm in Germany and is the first production car with full-LED headlamps.
The Audi R8 is available in both first generation as well as second generation. The first-generation Audi R8 is based on the Audi Le Mans Quattro concept car that appeared at International Geneva Motor Show and Frankfurt International Motor Show in the year 2003. This R8 road car was officially launched at the Paris Auto Show in the year 2006. Its initial models include the R8 4.2 FSI coupe with a V8 engine and R8 5.2 FSI coupe with a V10 engine.
The invertor of this convertible model has named it as Spyder in the year 2008. This is later followed in the year 2011 with the high-performance GT model. The different motorsports of the R8 were equally introduced from 2008.
The second generation of R8 was introduced at the Geneva Motor Show in the year 2015. It is based on the Modular Sports System platform that was shared with the Lamborghini Huracan. The development of Type 4S was commenced in late 2013 and was finished in late 2014 .
The initial model of this second-generation includes the all-electric e-Tron and the V10 5.2 FSI along with the V10 plus. Later in 2017, the high-performance V10 plus Spyder was added to the range. This rear-wheel-drive model is called as R8 RWS that was introduced in 2017.
When we are talking about Audi R8, it is good to look at the Lamborghini V10 petrol engine too to have a better idea as it shares the same platform with the second generation of R8.
Lamborghini V10 Petrol Engine
The Lamborghini V10 is a ninety-degree V10 petrol engine that was developed and sold in the year 2013. This V10 engine was the first engine that was developed for Automobile Lamborghini S.P.A, after Audi AG. This engine is originated with two concept cars that were made by Lamborghini. Both of these concept cars are equipped with engines of 3.9-litre displacement.
The Lamborghini 5.0 V10 has a cylinder bore spacing of 88 mm between centres whereas the Audi 5.2 V10 cylinder bore spacing is of 90mm, which is same as the Audi FSI V8. The cylinder heads use the four valves per cylinder layout rather than the five valves per cylinder variation. This was later confirmed that the new 5.2 litre V10 is mechanically identical to the Audi 5.2 V10 engine. This was also evident by Lamborghini's usage of Audi's fuel Stratified Injection, and 90 mm cylinder spacing.
Audi R8 Vs Audi Aston Martin V8 Vantage
When compared to Audi Aston Martin, the Audi R8 is considered to the most preferred one.
Audi R8 Hire is with the V10 petrol engine cylinder with combined Inlet Manifold and direct fuel injection. With its 10 cylinders and 5204 CC displacement, its engine power has been measured as 602 bhp@8250 rpm; engine torque is 560 Nm@6500 rpm. When it is about the transmission part, there are no gears, i.e., its automatic with no clutch availability.
It is available with 10 spoke Y design diamond cut finish alloy wheels. It has electro-mechanical steering with 3.2 seconds of performance with a maximum top speed of 330. As for safety measures, there is an availability of airbags, passenger airbags, side airbags, ABS, brake assists, electronic brakeforce distribution, and much more.
Whereas, in the case of Aston Martin V8 Vantage, it uses the 4.7-litre V8 engine with the displacement of 4735 CC. It has 8 cylinders available with the engine power of 430 bhp@6000 rpm; engine torque of 490 Nm@5000 rpm. Here, when it is about the transmission, there are 6 gears with no availability of clutch.
Audi Aston Martin is with the alloy wheels. It has the electric power steering with adjustable option. Here, the performance is measured at 4.8 seconds with a maximum speed of 305. This model is provided with airbags, passenger airbags, side airbags, ABS, electronic brakeforce distribution, brake assists, and much more as a safety measure.
I Hope, this article would have given you a clear vision over the service of car hire in the UK concerning Audi R8 rental and other related things.