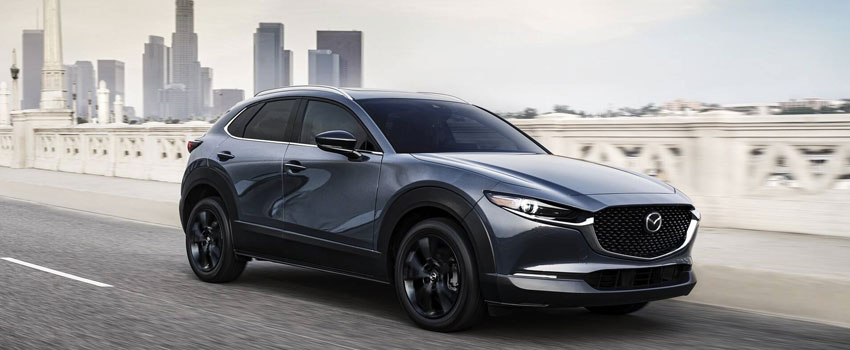 Make an Everlasting Style Statement with Sports Car Hire
Do you want to make a statement as you approach a special occasion?
Are you looking for a chance to wow a high-profile prospect while they're in town on business? 
Do you want to fulfill your dream of riding supercars?
If that's the case, you should consider hiring a sports car-like Range Rover for that special occasion. This can provide you with various advantages, like a pleasant ride, an all-around experience, and more.
You could rent various vehicles; however, we strongly advise you to rent a sports car.
Why Go for a Luxurious Sports Car Hire?
Here are a few reasons why you should go for a sports car hire like Range Rover—
High Level of Luxury Confidence
Range Rovers are known even by individuals who do not consider themselves automobile experts. They understand the opulence with which they provide a driver and their passengers.
If you're wanting to hire one of the luxury cars, go with a brand name that everyone will recognize. Range Rover can provide you with that. It is a powerful performance car you are going to love.
Imagine arriving at your next occasion in a luxurious vehicle such as a Range Rover. As you exit and pass the keys to a service associate, everyone will make a double-take.
It is highly recommended by us for those of you who want to build a strong reputation. Many of our clients hire a Range Rover or Aston Martin to provide a more enjoyable trip for their visiting dignitaries (such as clients).
They can assist you in making a great first impression.
Consider putting yourself in your client's shoes. They're expecting you to pick them up from their hotel, and you arrive in a gorgeous Range Rover with chrome accents.
The client will receive the idea right away that they're in for a great night. They'll feel valued, and the comfortable trip will immediately put them in positive spirits.
State-of-the-art Features
If you're renting a luxury sports car for a particular occasion, you'll want to be sure it lives up to your high standards.
Your Guests will look to be astounded by the technology and gadgets that surround them the minute they walk into the car. If it doesn't, they'll be disappointed.
Thankfully, the Land Rover Supercharged variant is up to the task. With a ten-inch touchscreen, digital instrument panel, and smartphone connection, it boasts one of the top entertainment centers in the game.
The navigation system also includes a GPS feature and real-time traffic updates to guarantee that you and your passengers arrive at your destinations as swiftly as possible.
Thanks to its superior music system that surrounds the car, you'll have a travel comfort unlike any other. Your passengers will be able to hear their favorite music like never before, regardless of where they are seated.
These features can help you prepare for whatever the evening has in place for you.
You can play some popular music to get everyone in the mood for an art display or a walk down the red carpet at a movie premiere by playing some classical music.
You can also keep your guests entertained on long journeys by playing some movies; we all know how painful London traffic can be!
London Vibes
The city of London is well-known for numerous things. It's famous for its immense population, shopping, and Hollywood lifestyle, among other things.
Aside from Big Ben and Buckingham Palace, London is known for being one of the world's most cosmopolitan destinations, having a diverse range of museums, shopping, and restaurants. It also has a fascinating past in terms of royalty, politics, the arts, science, and architecture.
The Range Rover is the epitome of what life in London is all about. It combines glitz and opulence while maintaining all of the necessary functions.
If you're hiring a car for a big event, look for a higher-end model that was made for Hollywood's streets.
One of the most appealing aspects of hiring a Range Rover is its versatility. It can not only roll through the streets of London, but it can also traverse rugged terrain.
Whether your guests want to hit the shopping streets or take in the sights and sounds of Hollywood, a luxurious sports car like Aston Martin or Range Rover can help out your trip.
Pleasant and Comfortable Ride
Can you imagine driving yourself and your guests to an occasion in a car that is rough and noisy? Certainly not!
You'll need something that can block out the background noise and provide a comfortable trip to your destination, no matter how far away it is.
A Range Rover provides enough space for your travelers and has a powerful shock system that absorbs bumps before they are felt by those inside the vehicle.
That quiet, smooth ride can help you have more meaningful talks with colleagues, clients, and others.
Spacious
You would like to ensure that no matter how many guests are coming to an occasion, they have enough space to be comfy and relaxed. No one likes sitting uncomfortably crammed inside a car.
The spacious body and broad frame of a Range Rover let everybody sit properly in their designated spots.
The Range Rover will serve your expectations whether you're going to pick up guests and their bags from the airport or take everybody to the coolest nightclub.
Fulfill Your Life-Long Dream with Sports Car Hire Service
Have you ever imagined yourself behind the wheels of a Land Rover? This is the kind of dream many individuals throughout the country have. Hire one so that you can mark something off your wish list.
Maybe you don't want to invest all your hard-earned money in a sports car outright. But that's no excuse to give up on a long-held ambition. When you find a rental business that provides luxury car hire service, you'll be in for a once-in-a-lifetime experience.
Unlock the Potentials of Sports Car Hire with SPM Hire!
The benefits of renting a luxury car are many. Whether you want to show off on your prom night, arrive in style at your big day, or make an ever-lasting impression on your business meetings, sports car hire can work wonders.
SPM Hire a wide range of sports cars in pristine condition to give you an everlasting driving experience. With an extensive fleet of luxury car hires options, you are sure to hire cars of your dream or meet your needs.
Get in touch with us to know why we're the perfect fit for your luxury sports car rental needs.