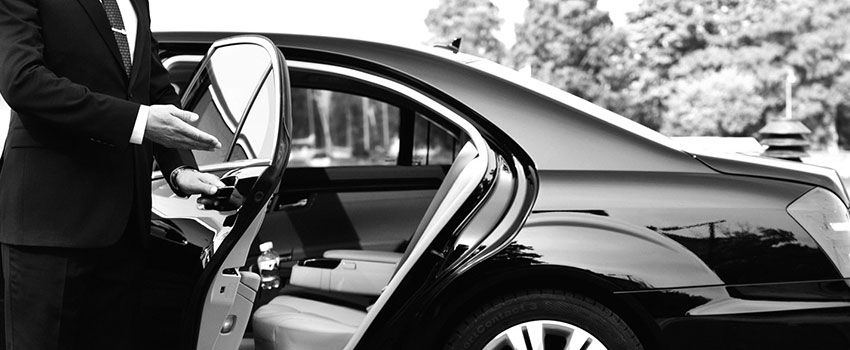 Sit Back and Relax: Why Choose Chauffeur Car Hire for Your Next Journey?
Traveling, whether for business or pleasure, can be a very stressful experience. Dealing with unexpected environments on a trip, such as navigating a crowded airport or a strange city, can be a cause for concern. This is the reason that more and more people are turning to chauffeur car hire services to make their travels more pleasurable.
As part of a chauffeur car hire service, a skilled driver and a high-end car are made available to the client. This is a highly sought after service for weddings, proms, airport transfers, and other formal events. Chauffeurs are professionals who have received extensive training to provide an exceptional service to their clients. Chauffeur-driven cars are typically top-of-the-line models that have been meticulously maintained to ensure passenger safety and comfort.
Those who opt for a chauffeured car service can sit back and enjoy the ride without having to deal with traffic or parking. When it comes to travelling in style and comfort, nothing beats a chauffeur-driven car.
What is Chauffeur Car Hire?
A chauffeured car service provides its customers with a skilled driver and a luxurious vehicle. People who would prefer a more laid-back mode of transportation need look no further than this service as an alternative to driving themselves. The chauffeur will make sure you get where you need to go safely and quickly by following all traffic laws and avoiding any unnecessary wrong turns.
Luxury Chauffeur Driven Cars
One of the foremost benefits associated with selecting chauffeur car hire is the luxury cars that come with the service. A professional chauffeur service will offer you a luxurious vehicle of your choice, whether it be a modern Mercedes S Class or a timeless Rolls Royce. It not only offers an extravagant travel experience, but it additionally adds a sense of prestige and classiness to your journey.
Airport Transfer Services
One of the most requested services provided by chauffeur car hire businesses is luxury airport transfer services. In the busy London airports, it can be difficult to find your way around. An expert chauffeur service will get you to the airport promptly and in style.
Executive transportation to and from the airport is a staple of chauffeured transportation services. Transportation to and from the airport is made easy and relaxing with this service. The driver will pick you up at the airport, assist you with your bags, and take you to your desired location in comfort and style. Business travelers who need to get where they're going on time and without any hassle will benefit greatly from this service.
City Tours and Major City Transportation
Getting a car with a driver isn't just for the airport anymore. In addition, it is a great way to get around within a city or visit a nearby one. Using a professional chauffeur service ensures that you will be driven by a person who is knowledgeable about the region and can help you get where you need to go quickly and easily. You can kick your feet up and enjoy the city without having to worry about driving.
24-Hour Professional Chauffeur Services
The accessibility of chauffeur car hire services is one of its most appealing qualities. Schedule a ride with a professional chauffeur whenever you need one because they work 24 hours, seven days a week. This is a great perk for business travellers who may have to attend events at all hours of the day.
With professional chauffeur services, you can rest assured that you will be driven to your destination by a skilled professional who is familiar with the area. This will allow you to kick back and relax in the comfort of your high-end vehicle. You can relax on the way there because your chauffeur will keep you on schedule and stress-free.
What are the Benefits of Using Chauffeur Car Hire Service?
Having chauffeur cars has many advantages. The fact that it's a more plush and relaxed way to travel is one of its main selling points. Driving or learning your way around an unfamiliar city are not concerns. You can relax in the company of your professional chauffeur as they handle all the details.
Using a chauffeur car hire service is advantageous in many ways, one of which is that you can travel with peace of mind. You can relax knowing that your chauffeur will get you to your destination safely and can handle anything that may come up on the way. Knowing that you are safe and cared for in this manner is reassuring.
Time savings is one of the most notable advantages of using a chauffeur car hire service. Not having to worry about getting lost on unfamiliar city streets or in an overcrowded terminal is a huge relief. Your chauffeur will handle all the details, so you can relax and enjoy the ride.
Why Choose Chauffeur Service in London?
London is one of the busiest cities in the world, and navigating through its streets can be quite overwhelming. That's why using a chauffeur service in London is an excellent option for those who want to travel in style and comfort. London's chauffeur companies offer a wide range of services, including airport transfers, city tours, and transportation within the city. You can choose from a variety of luxury cars, including the classic Rolls Royce and the sleek Mercedes S Class.
Make Your Journey More Luxurious with Chauffeur Car Hire Services
In conclusion, choosing chauffeur car hire for your next journey is an excellent way to sit back and relax. With luxury cars, airport transfer services, city tours, and 24-hour availability, a professional chauffeur service provides the ultimate comfort and convenience.
Whether you're travelling for business or leisure, a chauffeur car hire service can elevate your travel experience and make your journey a little more enjoyable and stress-free. So, the next time you're planning a trip, consider hiring a professional chauffeur service to make your journey a little more luxurious.