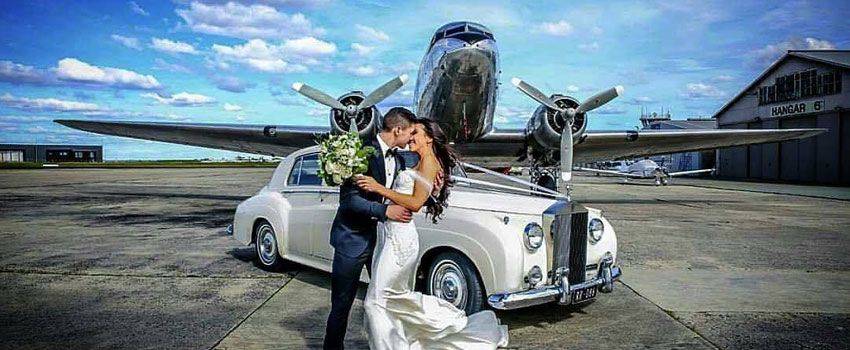 Have Special Moments with Luxury Wedding Car Hire Service
Let's Plan the Wedding with Luxury Wedding Car Hire 
We all have many special events in our life, but the wedding ceremony is something that is the most precious moment among all others. It is so special that everyone wants to have them captured within themselves. It is one among the most important days that always energies us whenever we think of it. In the recent trend, the use of luxury wedding car hire services has made this moment the most memorable one.
Conducting a wedding is not that easy as it seems to be. It is a big responsibility that has to be planned and implemented accordingly as a single mistake can collapse the entire wedding planning. This responsibility includes special arrangements for wedding guests by planning for their arrival from nearby surrounding to the wedding venues on time with additional wedding transport, etc.
The highlight of any wedding planning is the arrival of the bride and groom in a luxury wedding car with chauffeuring service. These wedding vehicles or cars includes Roll Royce silver, Bentley Mercedes, Mercedes Benz, Rolls Royce Phantom, etc. Sometimes, apart from these luxurious, stunning car collections, the bride and groom do prefer classic and vintage cars for their wedding ceremony. This classic wedding car arrival with professionally chauffeurs makes the moment too special.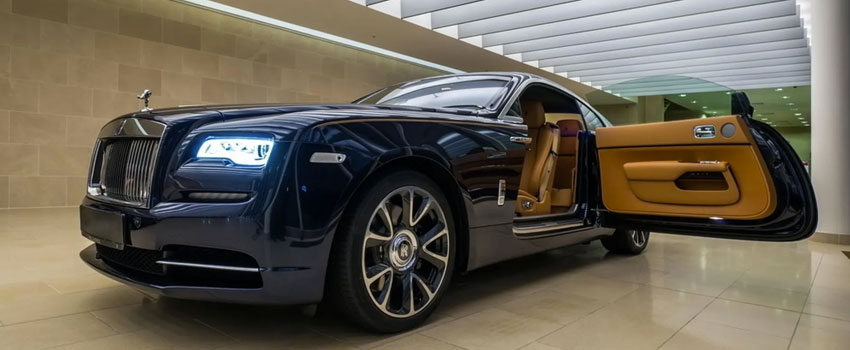 Luxury Wedding Car Hire Collections with SPM 
SPM is in this field for many years and has been a part of numerous wedding ceremonies with their luxury wedding car hire service. We always ensure that the happy couple is happier than ever before on their wedding day with the choice of car. Thus, at SPM the people are provided with a fleet of wedding cars from classic to vintage to more modern once. It depends upon your need to go with the choice as per your requirement.
As SPM provides both classic as well as modern trendy luxury cars for the wedding ceremony, it always takes care that these cars are maintained properly to be used for any special moment at any time.
Making use of classic and vintage wedding car hire can transform the big day of your life into one of the most important days when it comes to your wedding ceremony. So, it is very important to go through the process of selecting the right vehicle for the big day when you book your wedding car hire in London with SPM.
Apart from wedding events where these classic and vintage cars are the most popular, they are also used in films and promotions. During the wedding ceremony, the couple feels so happy to visit from all over the Capital city to travel to and from on their big day in a stylish fashion.
For this special moment, the highly trained chauffeurs are offered with the luxurious wedding car hire service. SPM sees to it that the car of your dream can accompany you to reach your wedding venue as Prince and Princess.
The classic cars are the old automobile that is with the common theme of having enough historical interest that is collected and preserved or restored rather than scrapping. Cars that are 20 years and older usually fall under into the category of classic class.
These types of cars are maintained by some automobile organisations such as the Classic Car Club of America (CCCA) and Antique Automobile Club of America (AACA). They follow a list of eligibility criteria to stamp these old car's as classic.
The vintage cars are the most sense and an old version of automobiles. These are the cars that are from the period of 1919 to 1930. Apart from the collection of classic, vintage the cars that are 100 years and older usually fall into the antique class category. Even it includes the 'Brass Era Car.'
These cars are maintained by the Horseless Carriage Club of America (HCCA) as 'any pioneer gas, steam and electric motor vehicle built that are manufactured before 1916.
A supercar is also called as an exotic car. It is defined as the description of certain high-performance street-legal sports cars. These are also termed as a hypercar due to its highest performance.
The Rolls Royce Phantom VII is a full-sized luxury saloon car introduced by Rolls Royce Motor cars that were launched in the year 2003. It was the first Rolls Royce one that was developed and introduced after BMW purchased the rights to use its name and logo in the year 1998.
The Phantom Drophead Coupe and Phantom Coupe are the two-door derivatives of the Phantom that was launched in the year 2007 and 2008 respectively. The Phantom was the only car that was produced by Rolls-Royce. It acted as the company's flagship model but its less exclusive than previous Phantoms.
It uses a unique framework for the base platform, body, interior, and retains traditional Rolls-Royce design cues, where the body is mostly made up of aluminium. The final assembly, including the body, paint, wood and leather work, is completed as per each individual customer specification at the Rolls-Royce plant.
Bentley Motors is a British manufacturer and marketer of luxury cars and SUVs, and since from 1998, it is a subsidiary of the Volkswagen Group. The Bentley brand is built on the idea of competition. The idea behind Bentley is that luxury and performance are complementary and cannot be reconcilable.
Bentley is mostly preferred for its high-performance feature. It is designed in an exquisite and luxurious handcrafted interior.