SPM Marks Your Trend with Chrysler Limo!
Chrysler Limo! The comfortable 8 seaters provider that can turn heads where it moves around. It is also known as baby Bentley. Let's explore this smart charm.
Chrysler Limo! Everything that One Desire For
Today, car hire service has turned into a major annual routine task in almost every bodies life. Whatever be the occasion, whether a marriage or a prom or a fun-time holiday with family and friends, everybody of us are behind these car hiring services. These car hiring services mostly have a fleet of cars, that we can select from as per the occasion. SPM is one of the cars hiring service providers that has made its own place in people's heart with its polite and pleasurable service. SPM includes a wide range of car collection such as Chrysler limo, Hummer Limo, Chrysler 300, Porsche, Rolls Royce, BMW, Bentley, Audi and much more.
This article insights into a brief outlook over the demand of these car hiring services concerning the high-demand smart choice of today's people 'Chrysler Limo' with its special contribution in our sweet memories.
History of the Brand 'Chrysler' with Chrysler Limo
Chrysler Limo is the all-time choice for those who are looking to arrive in style on their life's special occasions. These cars mark memory with their stretched luxury limousine. Due to the sophisticated look and luxurious high remarkable class, this Chrysler limo is well-known as baby Bentley.
A leading outstanding brand Chrysler has introduced this masterpiece. Chrysler is the great builder of these Chrysler limos, and they are one among the 'Big Three' automobile manufacturers in the United States. Chrysler has a headquarter in Auburn Hills, Michigan. This brand origins from Chrysler Corporation that was found in the year 1925 by Walter Chrysler. In 1998, this brand was acquired by Daimler-Benz, and the company was renamed as DaimlerChrysler.
After the DaimlerChrysler in 2007, the company existed as Chrysler LLC from 2007 to 2009 and later as Chrysler Group LLC from 2009 to 2014. It became a subsidiary of Fiat Chrysler Automobiles (FCA) in the year 2014 before margining with Italian holding company Fiat S.P.A. Apart from this, the FCA also sells vehicles such as Dodge, Ram, and Jeep globally with this Chrysler brand.
Among many different varieties of this Chrysler brand, let see exclusively about the high-demand smart choice of today's people 'Chrysler Limo'. This limousine is a luxury vehicle that is driven by a chauffeur with a partition between the compartments, these compartments include driver seat and passenger's seat. A car with its partition is generally lengthened wheel-based and are called as a 'stretch limousine'. Even in German-speaking countries, these cars are known with the same name.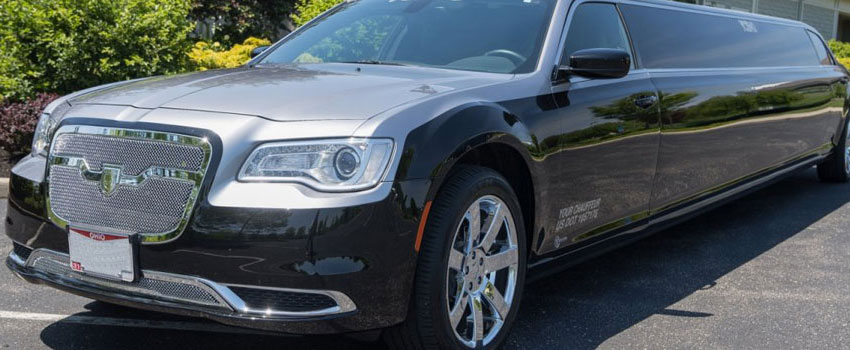 Chrysler Limo has seating up to 8 passengers, and its attractive look can grab every body's attention. Chrysler Limo has everything beyond your expectations that includes sumptuous leather, fibre optics, colour changing ceiling or the mood lights. It has an air-conditioned effect with a mind-blowing sound system that can make you experience a joyful trip. This model has a wide vacant place inside where you can enjoy your favourite drink with crystal glassware.
Chrysler Limo is the most popular choice at any event, proms, birthdays, weddings, hen parties, and sports events.
Why is Chrysler Limo the Choice for Many Wedding Couples?
Wedding day is the best day in every one's life and it is too common that it takes immense pain to plan it accordingly. Luckily, certain things can make your day the most precious and the best day of your life, such as a Chrysler Limo hire service for the couples arrival, etc. Most of the wedding couple prefer to go for a Chrysler Limo due to certain reason. They are,
On-time arrival
On the wedding day, if the couple plan to arrive at their wedding party by driving separately. Sometime, this can make them too stressful if either one of them arrives late. If all the important people pile in a limo together, they can leave and arrive on to the place at the same time. Even can instruct your driver with regards to further plans.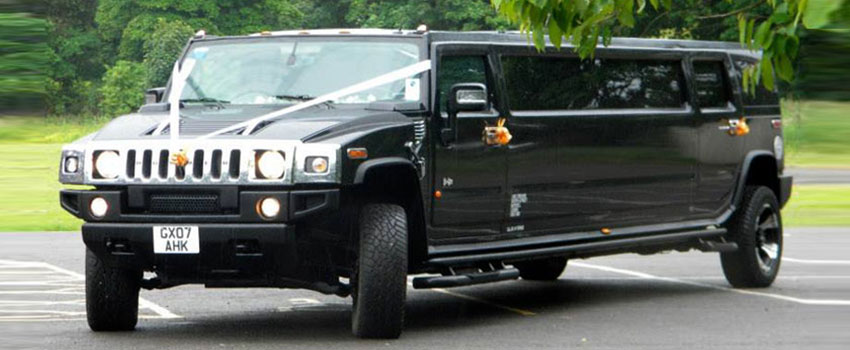 Grabs every body's attention
Chrysler Limo are mainly popular for its incredible style, and classy look and thus makes a great way for you to make a grand entrance at your wedding. You can observe your guest's exciting reaction over you when they see the limo pulling up to the wedding site. Even, this limo gets you the pride with its great backdrops for photos.
Makes you save money:
Well, sometime it so happens that we plan for the wedding but, certainly it cost moves over with simple missing out of small things. For instance, if you plan to have everyone drive separately for the wedding day festivities, it will eventually raise the cost. That too if you're going to multiple places on your wedding such as ceremony site, photo shot, reception site, etc. To avoid this unnecessary cost, instead, you can plan for the perfect choice of Chrysler Limo and make your planning to be the best one.
Assurance of Safety and Security:
It is quite possible that there might be some alcohol consumption at your wedding. That being said, you might be much conscious about the safety of your guests. In this case, the Chrysler Limo is the best transport for you and your guest to the nearby hotels.
After all these above points, this article concludes the need for Chrysler Limo for any special event. Thinking of all these small things, SPM Hire  provides you with such a precious and luxurious ride with tons of collection to choose from for your wedding day.