SPM Offers Prom Car Hire Services to Make Prom Night Memorable!
Arrive in Style with Prom Car Hire in London
At SPM, we offer professional prom car hire in London. With services, you can rely on and a wide range of chauffeur driven luxury vehicles, there's no better choice than SPM!
Without any doubt, school life has numerous lows and highs. But whether you loved it or hated it there comes a time in the life of every student when it is time to celebrate, party and move on! SPM's prom car for hire services is sure to make your prom unforgettable for all the right reasons.
A prom is an essential event in every student's life. It represents the journey ends for secondary school and is a brilliant way to celebrate with your friends. The school prom is one of the few occasions in one's life. Where you can go all out, from suits and ball gowns to a professional chauffeur driven luxury car!

Prom Car Hire— Chauffeured to Your Perfect Prom!
It is a big night attended by all, celebrating friendships, success, and the end of one era with the commencing of the next. You would likely look to hire luxury car service in London to make it a grand, memorable and special night to cherish for the lifetime.
Whether you choose to travel with a group of friends or alone, at SPM, we offer a vast collection of chauffeured driven cars for school prom within our large fleet of luxury cars and vehicles. We strive our best to work closely with you to make sure that the car you select looks just as appealing as you do when arriving in style at your prom night.
You can choose your favorite car from our wide range of luxury vehicles to ensure you arrive in style. From the classy and highly prestigious Rolls Royce Phantom to the most stylish Mercedes S Class, we have it all for you.
Our first-class cars are highly luxurious, letting you head to your prom while stretching in indulgence and comfort. If you are someone who likes a sportier style, you will love our Range Rover collection. You can make some fantastic memories with your closest friends by hiring the right prom car.
When we chauffeur you to your prom, you will not only arrive in a luxurious car, but you will also be treated with the full VIP service. Our chauffeurs are experienced and professional. When it comes to offering clients a five-star experience, they have precise attention-to-detail.
Over the years, SPM has earned an excellent reputation for our chauffeur services, which is envied by our competitors. So, you can trust us to get you or your child (if you are a parent) to the prom on time, safely and in style. We work closely with you to offer a cost-effective solution that fulfils all of your requirements. We take care of every detail, so you don't have to worry about anything and have a great time on the prom night!
If you are looking for car hire in London for any other special occasion, take a look at the events we cover.
Make Your School Prom a Memorable One with SPM's Prom Car Hire
At SPM, we specialize in affordable and reliable Prom car hire. We help you arrive in style and stand out from the crowd by celebrating your prom night in a class above the rest.
We assure you to deliver an outstanding experience when it comes to prom car hire and limousine hire. Our prom cars and limos are valeted daily and regularly maintained to ensure the vehicle is reliable, clean and safe. Our chivalrous chauffeurs are highly-skilled professional drivers with years of luxury car driving experience.
We will collect you and your friends from pick up and drop off locations. Take selfies and pictures while listening to your favorite music and enjoy your prom night from the start!
We cover all areas of London and nearby. So, if you are looking to hire a Hummer H2 limousine, a party bus or a Rolls-Royce phantom, rest assured we will deliver you five-star service.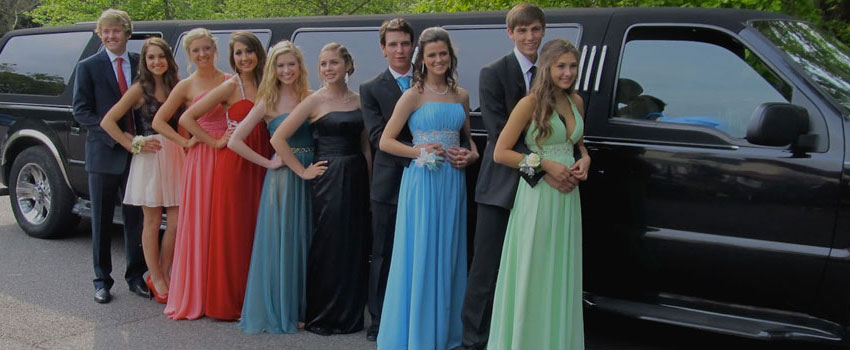 Why Choose SPM for Prom Car Hire?
Make A Great First Impression
Perfect for prom nights, bachelor's party, wedding night, business meetings or any other formal occasions. Our high-spec luxury, premium vehicles let you drive and arrive in style no matter where you are heading!
Best Prices Available
We offer the best prices on luxury prom car hire. Every booking is handled with care by our highly skilled and trained chauffeurs.
Large Fleet of Luxury Vehicles
Whether you want to hire a party bus for a prom night or a limousine for biggest events like bachelor's party or wedding night, SPM is here! We offer a broad range of luxury cars to hire in London, all chosen for their status, reputation and experience.
Top-notch Service
In a tough competitive market, our main motive is to always excel customer's expectation by fulfilling their needs and demands. With the assistance of our handpicked professional staff, we are committed to making your car rental experience second to none.
Special Occasions
Renting our astonishing fleet of cars can turn any ordinary event into a really special occasion. Prom night comes only once in your lifetime— why not make it a special, memorable?
Supercar Rental
We are one of the UK's leading prestige, supercar and luxury rental company with a large fleet of luxury vehicles.
SPM— Best Cars for Your Prom Night
Rolls Royce Phantom
The Rolls-Royce Phantom has built a reputation of delivering the best in comfort and luxury. Also recognized for its reliability the Rolls-Royce Phantom has by far surpassed its predecessors.
Hummer H2
The Hummer H2 limousine is perfect for any occasion and event. This impressive vehicle has lots of comforts, space and style. It can accommodate up to 16 passengers, which makes it perfect for those big occasions like prom night, bachelor's party, etc.
Baby Bentley Limo
With its sleek and stylish design, the Bentley Limo is available exclusive at SPM. Make your prom night extra special by arriving in style with all your friends.