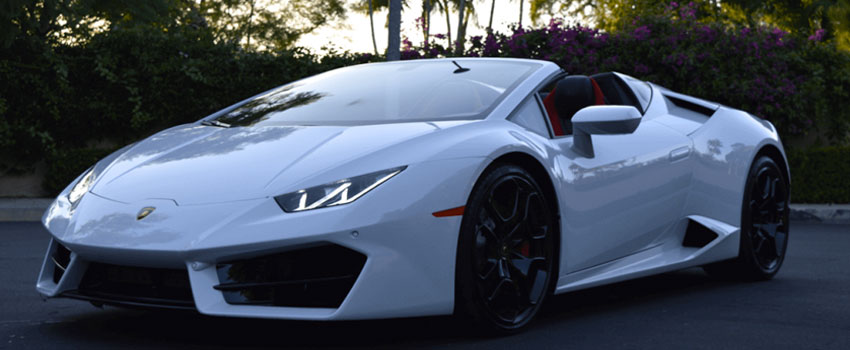 SPM Offers The Finest Prom Cars Near Me
SPM features one of the most extensive choice of cars and limousines from prestige and sports to stylish and elegant and executive prom limos.
Our school prom car hire services are chauffeur-driven, and our range of cars include the Rolls-Royce Phantom, BMW, Mercedes, Audi, Bentley, Range Rover 16-passengers Hummer Prom Limos. In fact, we have a large fleet of luxury vehicle to suit your needs. Why not join up with your friends and share the cost, this way you can arrive in style and enjoy the luxurious ride with your closest friends!
Prom Cars Near Me— Arrive in Style and Comfort
Having a most superb chauffeur driven car is even more vital, and we will make sure heads turn as you arrive in utter luxury at your school prom night.
With our range of car or limousine, you will be sure to be the hit of the prom, whether you arrive in a huge luxury SUV or a cute little economy car, you will make an impression that will last for a lifetime.
Prom comes once in a school life and is all about making an impression. When you arrive in a rental car from SPM, you can be rest assured to attain your goal of making an impression and collecting memories that will last a lifetime.
Whether it's a Mercedes Benz, Audi A5 Sportback, Rolls Royce or Range Rover, we will ensure your chauffeur driven journey is unforgettable from start to finish.
With the largest fleet of prom cars and prom limos available, you are sure to stumble on the right car or limousine to meet your requirements.
We will provide you with the luxury chauffeur vehicle of your need and choice, and your fully dressed smart-suited chauffeur will open and close the doors for you each time as well providing the feel of celebrity status feel when arriving in luxurious limousine or car.

Why Choose SPM?
Wide Range of Luxury Vehicles
We are one of the UK's leading prestige, luxury, and supercar rental company with an exclusive fleet of vehicles. Whether you are looking to hire a luxury saloon for an important business meeting or a convertible sports car for that special event, you can always count on SPM. Our prom car hire service offers a broad range of luxury vehicles to hire, all desired for their status and reputation.
Make A Great, Ever-Lasting First Impression
Perfect for specials occasions, business meetings, family outings, wedding, our high-end premium, luxury cars and limousines allow you to arrive in style no matter where you are heading or what the occasion is!
Best Prices Available
We provide the best prices on luxury car rentals. Every car rental booking is managed with care by our qualified and highly skilled staffs.
Unparalleled Service
In a competitive market, our objective is to always go beyond customer expectation. With the assistance of our professional staff, we are committed to making your car rental experience second to none.
Meant for Any to Every Occasion
Renting our range of luxurious cars can turn any ordinary occasion a truly special, extraordinary occasion. We offer our luxury vehicles out for bachelor parties, wedding arrival, school prom nights, birthdays, and even for shopping trips to London.
Make Your Prom Night a Memorable One with SPM
At SPM, we specialise in affordable and reliable prom limousine hire. Arrive in style at your school prom night in one of our amazing vehicles and stand out from the crowd and celebrate in an elegance above the rest.
If you are in search of prom cars near me, we assure that our prom car rental service to be an extraordinary experience. We will pick you & your friends from a designated place, giving you plenty of time to take selfies and pictures with the car to make your prom night and car journey unforgettable!
With our 5-Star, professional service we offer; you, friends or family the experience of magical, incredible, and special transportation to any occasion, all driven by our finest chauffeur team, so you have no fears on your special day. With our personalized options for every vehicle hire, including colour coordinated ribbons and champagne as well as other custom-made packages, we can tailor to your needs and demands.
Whether you are looking for a classic, vintage prom car, or maybe something more stylish, sporty or different. We have everything to suit your taste, style and budget.
Our Prom cars and limousines are valeted every day and regularly maintained to ensure the vehicle is absolutely clean, reliable and safe. Our chivalrous chauffeurs are highly skilled professional drivers with several years of luxury car driving experience.
You can count on SPM Hire "Prom Cars Near Me" to enjoy the luxury, excellence, pleasure, professionalism, satisfaction and feel like a celeb yourself when hiring a prom car hire service to make your occasion into an extraordinary one!
Get in touch with us today and let us add those special touches to your prom night and make your dream car hire a reality.
Prom Car Hire service in the UK
Now a days, people have become more aware of working on with their dreams, no matter whether it's big or small. Actually, that's a good thing and must be appreciated. But this is not possible for all range of people. To remove this mindset and provide the people with the satisfaction of their dreams, the project of prom car hire service has been introduced in the UK.
Under these, there are many companies that provide luxurious cars for hiring for all the special events. These companies charge a reasonable and affordable cost with on-time service at the doorstep. SPM is one of such companies that offers a huge fleet of cars for prom, wedding, etc.
SPM makes it convenient and easy to travel depending upon your wish to visit a place. We always see to it that you must enjoy each and every moment of your life with our service from your deep heart desire.
As said before, we have a wide collection of cars to select from as per the occasion. Our collection began from a four sitter and extend towards a six to eight sitters i.e., the family car that too with luxurious comfort and a brand name. For an instant, for Prom, we have the big car with 8 sitters such as Bentley Limo, Ford excursion limousine etc. whereas, for the wedding we have the cars with a classic and luxurious look such as Limousine, Bentley Mulsanne, Rolls-Royce Phantom, etc. Let's have a look at different varieties of cars that were used for prom nights.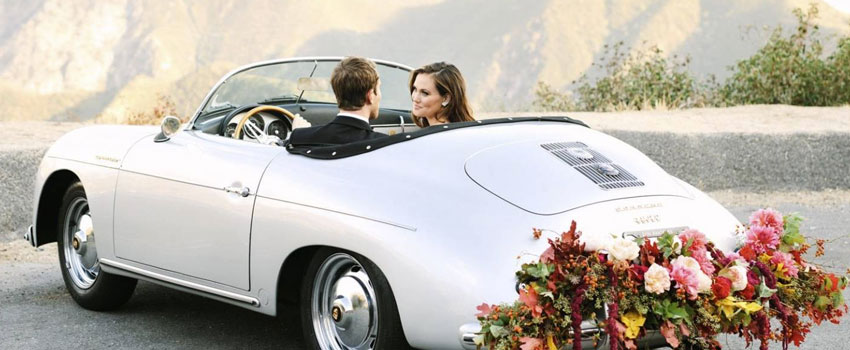 Different types of Prom car hire
Limousine Hire: Limousine was first invented in the year 1902, and its unique features have driven everybody attention. Here, it has been featured in such a way that behind the wheel there is an open compartment with seating for 8 passengers. The stretch limousine was first appeared in 1928 and was designed primarily to transport large musical groups and their leaders.
Chrysler 300 Limousine is a very stretched version of Chrysler's 300 sedans, here the middle-section stretches almost as long as the standard 300 sedans. This car is featured with V8 HEMI engine and is considered by numerous limousine services.
Hummer H2 Limousine, when it is about Hummer H2 Limousine, it is impossible to get confused among this car with some other cars due to its unique design. Riding Hummer H2 limousine gives the feel of style and class. It features square corners, a roof rack, massive tires, flat glass, and a chrome seven-slot grille on the front and even has plenty of grab handles for safety purpose. It has a massive 122.8-inch wheelbase and a chassis.
Rolls-Royce Ghost: As the name suggest riding a Rolls-Royce Ghost can bring about the confidence as a Ghost and its grace and elegance can be experienced in its visual performance. It's new sweeping lines below the front grille can enhance and credits its charisma. Overall appearance and work of a Rolls-Royce Ghost can be defined as dynamic even when it's perfectly still.
BMW 3 Series: BMW is there in the field of automobiles since 1975 and created its own uniqueness and brand name among the people of all ranges. It is with the immense qualities such as high-efficiency petrol and diesel engines, optimum weight distribution, classic rear-wheel drive is powerful with BMW Efficient Dynamics technology guarantees outstanding dynamics and low fuel consumption.
Audi A5: Audi is there in the field since March 2007. This Audi A5 is defined as the series with compact executive coupe cars and it was produced by the German automobile company named 'Audi.' The A5 range additionally comprises the cabriolet, Sportback and coupe version of the Audi A4 saloon.
BMW M4: It is a high-performance version of the BMW 4 Series automobile. It was developed by BMW's motorsport division, BMW M GmbH. The upgraded BMW M4 series includes a very powerful and responsive, twin-turbocharged engine with the improved handling, suspension and braking systems. It has an aerodynamic body enhancement with interior and exterior accents.
Mercedes C63: This model is reportedly the first AMG-Mercedes that was designed from the ground up. This model of C63 AMG has a revised front suspension, been shared with the CLK 63 AMG Black Series. The ESP that was featured here is in a full defeat mode, interfering only under heavy braking.
Mercedes G-Wagon G63: This model combines the engine from the G63, a twin-turbo V-8, with 6×6 porta axles, and is a pick-up version of the G class body with a luxurious interior. This model features six-wheel drive running on 5.5L, 536-hp, 561-ib-twin-turbo DOHC 32 valve V-8 AMG engine. This vehicle is consisting of five electronic differential locks which can deliver 100% lockup of all six wheels that is operated by three switches on the dashboard.