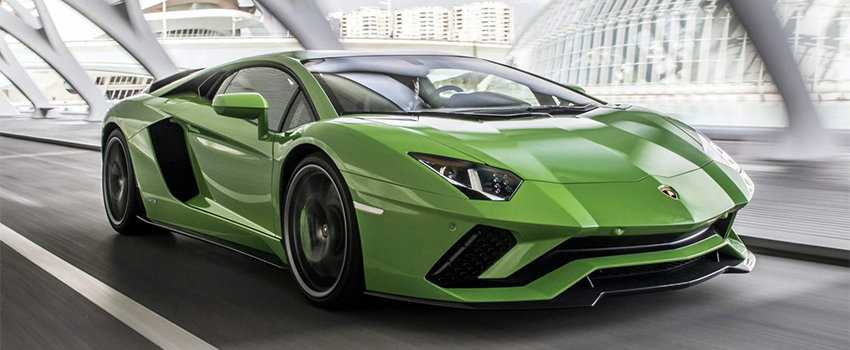 Sports Car Hire— Experience the Real Luxury and Comfort!
There is no doubt that everyone has dreamt about driving a sports car. In reality, you can rent that ideal vehicle and cruise the city or the beach. You can enjoy the thrill of driving, elegance, speed, flair, and luxury by hiring a sports car.
Everyone who enjoys driving a sports car can rent their ideal vehicle and travel through London, the Italian highlands, or the expansive Mediterranean shore. Read our article for some advice on how to hire a sports car to get this once-in-a-lifetime experience.
Sports Car Hire— It Is All About The Experience, Luxury and Comfort!
The reasons for renting a sports car differ from person to person, but there are a few that apply to everyone who has driven a vehicle of this type:
The reasons for renting a sports car differ from person to person, but there are a few that apply to everyone who has driven a vehicle of this type:
sports car driving experience
When attending a corporate event or hiring it for other business-related activities, to make a good impression or feel sophisticated.
to enjoy oneself and have fun
a unique vehicle for relaxed travel
You get to test-drive a sports car other than your own.
The experience that renting a sports car offers is its greatest benefit. Generally, you don't necessitate a car with 200, 300, or 400 brake horsepower, leather seats, a sports exhaust, or ideal body lines, but these and other characteristics that give a car a sporty personality will pique your interest and stoke your need for speed.
Because of this, you'll love listening to traditional music on the radio, cruising through one of the most picturesque Alpine passes in France or Switzerland, or taking a summer drive through the Tuscan hills with the windows down. You can also go through the heart of London while sporting a millionaire's style.
The time has never been better to think about a sports car hire or supercar hire UK when the sunshine and temperatures increase.
Top Reasons to Choose a Luxury Sports Car Hire Services
If you're still unsure, read on to understand the ultimate reasons why a sports car is the only option throughout the season.
Open Up the Sky, Bask in The Sun
If you opt for a convertible, you can enjoy both the magnificence of natural beauty outside and the comfort and luxury of the car's interior. Nothing is more thrilling than cruising around at high speed with the windows down, the air in your face, and the sky above you. Put on some sunglasses, and you'll feel and look like a star!
 A Broad Range of Options
High-end sports car rentals are not just available for a few specific models on occasion. Most manufacturers have a sporty car type that is ready for use. Mercedes-Benz E, S, and SLC classes are just a few examples, along with Bentley, Range Rover, Audi, and Porsche. Choose a car that best expresses your style, or if it's just for a certain event, get one that suits the theme of that event.
Short-Term Car Rentals Are Less Expensive Than You Would Think
You might believe that luxury car hire services in the UK will cost a fortune. This is untrue. It can offer you a glimpse of luxury cars you may have never believed you would be able to drive on your own and is much more reasonable than you may realize.
Additionally, because there are so many expenditures included in the pricing, you never have to be concerned about unforeseen expenses like breakdown maintenance, servicing, insurance costs, taxes, etc. You simply get to appreciate it for the amazing engineering feat that it is and for the fantastic price that it offers.
Making an Everlasting Impression
The summer continues to be a season of hard work for the majority of us. This commercial must go on! As a result, you will have to greet clients, arrange for their transportation, pick them up, and give them a tour of London.
The ideal welcome is an airport sports car rental. A supercar rental or luxury prestige car will help you capture the elegance and refinement of our metropolis. There is no more effective approach to leaving a lasting impression.
Make Every Occasion Truly Special and Memorable
But life isn't all work and no play. Get-togethers, celebrations, and special occasions like weddings all take place during the summer. You can't let the team down by arriving at these significant events in a clunker or little hatchback. Hire a sports car that ignites the fun to make a memorable occasion simply live up to the hype.
We are in a great position to give you all the benefits listed above and more because we have an excellent selection and easy pickup locations. Check out our options and reserve your sports car rental right away.
With A Sports Car Hire, Learn Everything You Need to Know Before You Leave
It's easy to rent a sports car, and the hiring process is convenient and simple, but we advise that you carefully go over the terms and conditions and privacy statement of the company and get in touch with them if you have any problems. The rental car agencies will help you and make the booking and hiring process simple.
You shouldn't encounter any issues if you are well-informed about hiring a car, and you will be given further guidelines before driving. You shouldn't be concerned and should just go for it because the majority of individuals who rent performance cars are competent drivers and are cautious every mile on the road.
Get a Sports Car Hire to Make A Good Impression in London
Supercars are the best way to go when you're wanting to create the perfect impression, whether it's for work, as a surprise to a loved one, or just as a reward for yourself. Nothing quite as quickly inspires awe as a beautiful vehicle.
Looking for the best cars for hire? SPM Hire offers a wide range of luxury and prestige car hire services.
If you're travelling to London and want a premium car rental, we can have one waiting for you as you land in London. To discover more, get in touch with us right away.