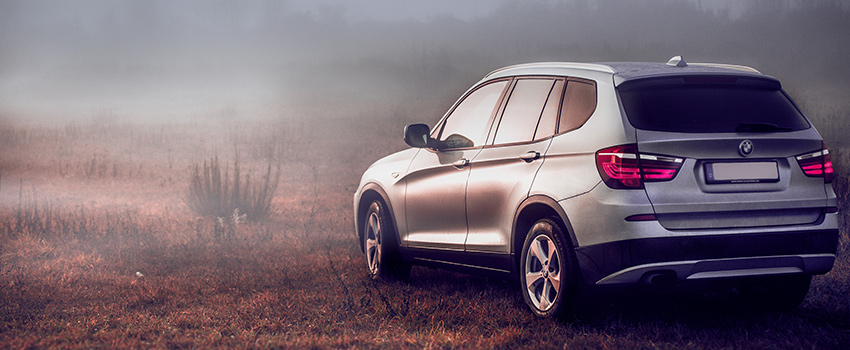 The Ins and Outs of Executive Car Hire: A Comprehensive Guide
Executive car service is a luxury service that provides high-end vehicles for special occasions, business trips, and other events. Whether you're looking to make a lasting impression at a corporate event or simply want to arrive in style at your next big occasion, executive car hire is the perfect solution.
Hire services for luxury car hire and luxury chauffeur driven vehicles are becoming increasingly popular among business partners and executives looking to make a lasting impression. One of the most sought-after luxury vehicles is the Range Rover, known for its sleek design, advanced technology, and superior performance.
When it comes to chauffeur service in London, SPM Hire is a reputable chauffeur company, specialized in executive chauffeuring, providing high quality, professional chauffeurs to drive their luxury vehicles. Whether you're planning a business meeting, attending an event, or simply need airport transfers, a luxury car hire service can make all the difference.
Hiring chauffeur driven cars allows you to make the most of your time by working or catching up on emails while on the move. This can be especially beneficial for busy business travellers who need to be productive while on the road.
What are the Different Types of Executive Car Hire Services Available?
Luxury Sedans
Luxury sedans are the most popular type of executive car. They are typically sleek, stylish, and equipped with all the latest technology and amenities. Some popular luxury sedan models include the Mercedes-Benz S-Class, the BMW 7 Series, Porsche Panamera and the Audi A8. These cars are perfect for business trips, corporate events, and other formal occasions.
SUVs
SUVs are another popular option for executive car hire. They offer more space and comfort than sedans, making them ideal for longer trips or for those who need to transport a lot of cargo. Some popular SUV models include the Mercedes-G Wagon G63, the Range Rover Vogue, and the Audi Q7. These cars are perfect for families, groups of friends, or anyone looking for a more spacious ride.
Sports Cars
Sports cars are the ultimate in style, luxury, elegance and performance. They are fast, powerful, and incredibly stylish, making them perfect for special occasions such as weddings, proms, and other celebrations. These cars are perfect for those who want to make a statement and arrive in style.
Benefits of Choosing Executive Car Hire Services
Impress Your Clients
One of the biggest benefits of hiring an executive car is the ability to impress your clients. A high-end vehicle can make a powerful statement and help you stand out from the competition. Whether you're meeting with a new client or taking a current one out for a special event, an executive car can help you make a lasting impression.
Comfort and Convenience
Another major benefit of executive car hire is comfort and convenience. These cars are equipped with all the latest technology and amenities, including comfortable seats, climate control, and entertainment systems. You'll also have a dedicated driver who will take care of all the details, such as navigating traffic and finding the best routes. This allows you to sit back, relax, and focus on your business or your special occasion.
Time-saving
Hiring an executive car can also save you time. With a dedicated driver, you can make the most of your time by working or catching up on emails while on the move. This can assist you in being more productive and efficient, allowing you to accomplish more in less time.
Safety and Security
One of the key benefits of hiring an executive car is the added level of safety and security it provides. Executive cars are typically equipped with advanced safety features such as airbags, anti-lock brakes, and stability control, which can help to protect passengers in the event of an accident. Additionally, many executive car hire services use GPS tracking systems to monitor the location and status of their vehicles, ensuring that they can respond quickly in case of an emergency.
Personalization
Another benefit of executive car hire is the ability to personalize your experience. Many executive car hire services offer a range of additional services and amenities such as in-car Wi-Fi, refreshments, and even personal assistants. This allows you to tailor your experience to your specific needs and preferences, making your journey more comfortable and enjoyable.
Increased Productivity
Hiring an executive car can also increase your productivity. With a comfortable and quiet environment, you can use the time spent travelling to catch up on work, make phone calls, or attend meetings. Executive cars are equipped with the latest technology such as power outlets, Wi-Fi, and even mini-workstations, which allows you to work efficiently while on the move.
Cost-effective
Finally, hiring an executive car can be a cost-effective option. When you consider the cost of fuel, parking, and maintenance of owning and operating your own vehicle, executive car hire can often be a more economical choice. Moreover, executive cars are fully serviced and maintained to the highest standards, which means you don't have to worry about any unexpected repairs or breakdowns.
Executive car hire offers a range of benefits, from impressing clients and providing comfort and convenience, to increasing productivity and providing a safe and secure means of transportation. With so many advantages, it's no wonder that executive car hire is becoming an increasingly popular choice for businesses and individuals alike.
Choosing the Right Executive Car Hire Service
Check the Fleet
When choosing an executive car hire service, it's important to check out the fleet of vehicles they have on offer. Make sure that the cars are well-maintained and in good condition, and that the company has a variety of models to choose from.
Look for Experienced Drivers
Another important factor to consider when choosing an executive car hire service is the experience of the drivers. Look for a company that employs experienced and professional drivers who can ensure a safe and comfortable journey. Make sure that the drivers are licensed and insured, and that they have a good knowledge of the area you'll be travelling in.
Read Reviews
It's also a good idea to read reviews of different executive car hire services before making a decision. This will give you an idea of the level of service and customer satisfaction provided by each company. Look for reviews from other businesses or customers who have used the service before, and take note of any red flags or warning signs.
Compare Pricing
Finally, be sure to compare pricing from different executive car hire services. Make sure you understand what is included in the price, such as the type of car, the length of the rental, and any additional services. Keep in mind that the cheapest option may not always be the best, but it's important to find a service that is within your budget.
Final Words
Now that you have a better understanding of executive car hire, it's time to start planning your next special occasion or business trip. Contact us today to learn more about our fleet of luxury vehicles and our professional drivers, and let us help you make a lasting impression.