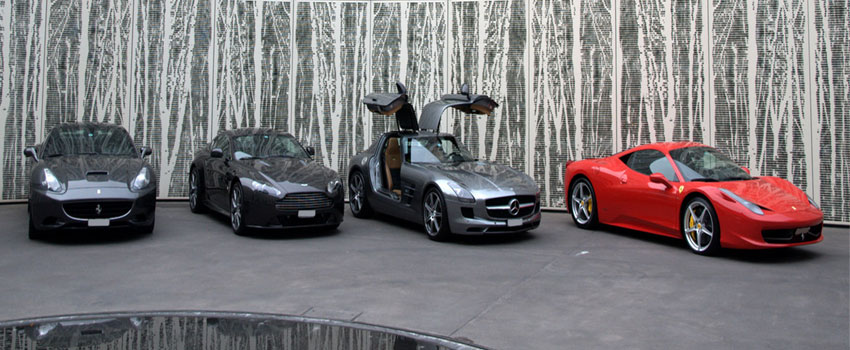 Tips for choosing a Luxury Car Rental in London
Benefits of Luxury Car Rental
1.   Multiple Choices
The first benefit of luxury car rental is that you have various options to chose from. Whatever is your dream you or whatever car you like, luxury car rental allows you to rent it. With a variety of choices available you can easily choose and rent your favorite luxury car. The list of luxury cars you can rent include: sports cars, range rover, Audi, Porsche, Ferrari, Jaguar, and other executive cars. Overall the selection of luxury cars is limitless because of the variety available in the market. But still, you should compare the luxury cars before you select one.
2.   Maintenance
Everybody can not afford luxury cars because they are highly expensive. But if they purchase one for themselves then they can not afford it maintenance cost, therefore, they prefer the rental luxury vehicle because it cuts the maintenance cost. By renting a luxury car you just have to book the car, pick it up, self drive it or have a driver from the rental company and then bring the car back on the due date. Therefore it shows that renting luxury cars is hassle-free and that is the reason why people prefer to rent cars.
3.   Impression
Whether you are going to function, going for a meeting, or on a date luxury cars help you look professional. If you don't have a luxury car at your home then renting one is a good idea as it will make a good first impression. It is a fact that people judge others on the first impression. Therefore renting a luxury car will make a great first impression on others when you arrive in the luxury vehicle.
4.   Comfort levels
The thing that makes luxury cars stand out from other simple cars is the level of comfort it provides. You will find a variety of features in the luxury cars that are a source of enhancing the comfort levels. Even the seats of luxury cars are very comfortable. Comfort is the utmost importance of every person, so getting the luxury car from car rentals is a great option if you are traveling long distances.
5.   Affordability
Renting a prestige and luxury car is far more affordable than purchasing a luxury car. You should also keep in mind that in a luxury car rental the cost of renting depends on various factors that include the type of car that you are renting, from which company your renting it and for how much time it has to be rented.
Tips for choosing a Luxury Car Rental in London
Well if you are going to rent a luxury car from a luxury car rental in London you will have to consider several important factors. The following are some of the best crucial factors that you should be considering.
1.   Booking of the Car
The first and the key factor while renting a luxury car is that you should be booking the car you want in advance. If you are thinking to leave the car renting until you arrive in London and if you are thinking that it will become easy to analyze the car hire companies in London because there are a variety of options available then this is not a good idea. The reason is that you are leaving it to the last minute and it could become very stressful and difficult to secure the luxury you want to hire for yourself. For example, if you want to hire a Ferrari just a day or two before your trip then you may end up traveling in a luxury car other than Ferrari or you will have to pay a huge amount for renting your favorite car. Therefore we would recommend you to look first look for the best car rental companies, prices of the cars, and look that are there are any promotional prices if you advance to book a luxury car. So if you analyze all this before you go on a trip then you will be able to easily secure your favorite car.
2.   Determine your Needs
Another thing you take into consideration is to determine your needs because it will help you analyze the different luxury car rentals present. There are several things that you should be considering here like what luxury brand you want, and what will be the pickup point of the car. Therefore, if you look out for these before your trip then you will easily find the right company for your car rental.
These are the two most important factors that you should be considering. Thus if you consider these simple factors you will be able to get your favorite luxury car without any problems.