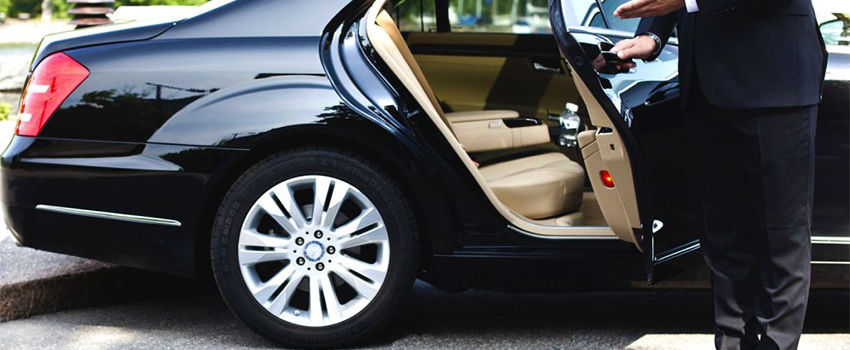 Top Pros of Hiring A Chauffeur Car Hire
Are you planning to go on a vacation but in no mood to self-drive? Or are you willing to hire a luxurious chauffeur car? If this is so, then all you need is luxury car hire.
Make Car Ride Smoother and More Comfortable with Chauffeur Car Hire Services
Traveling by road becomes much easier and more interesting when you don't drive on your own or hire a professional driver for the same. This way, you will be able to enjoy life with your family and at the same time, you will be in your comfort as you are not required to drive your vehicle.
Moreover, driving long distances would make it tiring and hectic for you and at the same time, you would not be able to make the most of it. So, leave the hassle of self-driving aside and choose to hire luxury chauffeuring services in London.
This would be ultimately beneficial for you. Why? Because as per a report about 40% of accidents on roads take place due to dozing off. But this is not possible when you hire a professional chauffeur service.
So, are you aware of the ultimate benefits of hiring a luxury chauffeur service for yourself? Even if you are not, worry not. We've got you covered.
In this blog, we have shared some of the top benefits for you so you are quite aware of the benefits of chauffeuring services before hiring them:
Top Pros Of Hiring A Chauffeur Car Hire Service
Here are the top benefits of hiring chauffeuring services:
Complete enjoyment on the backseat
Usually, people don't get to enjoy road trips, especially the ones who are driving. Hence, it's better to hire chauffeuring services so that you can enjoy yourself with your companions in the backseat and make the most of your time. Furthermore, you won't have to worry about anything as everything will be taken care of by the chauffeur itself.
No traffic stresses
As you drive, you get extra exhausted due to the high traffic on the roads. This not just kills the mood but also tires your body. But in case you are hiring a chauffeur, you don't have to worry about the traffic. You can chill out with your companions and make the most out of your trip.
Finding a parking space would not be your headache
Getting a parking space is very difficult. But when you hire a chauffeur service, you won't have to hunt for it yourself. This would be the job of the chauffeur and hence you would not have to waste your time on this.
Sightseeing becomes fun
Undoubtedly, driving yourself is always fun but is it the same way when you are out on a vacation with your family or friends? No, it is quite the opposite then. You are least willing to drive yourself as you have to deal with driving stress and this way you will miss all those sightseeing. Would you want that? No, you won't. Worry not!
Hire luxury chauffeur driven cars and eliminate all the difficulties of going outside the city. Moreover, as you are moving out, you are likely new to some roads and it would be difficult to navigate the correct way. But this is not a problem for a professional driver. A chauffeur knows the best ways to all the sites.
You will be on time
Another benefit of choosing a chauffeur service is that you will be on time. When you hire a professional chauffeur service, be assured that you will be picked up from your location on time and will be dropped off on time by the chauffeur. Furthermore, there will be no hurry shown by the chauffeur and no kind of mishaps are possible because all the chauffeurs are trained professionally and hence all of them are experienced.
It is quite safe
When you choose to hire London chauffeur services then you can be assured of your safety. Why? Because the chauffeur drivers are quite capable and hence are thoroughly trained so there is no scope for any kind of mishap. They have expertise with any kind of vehicle, or any model whether it is a Rolls Royce Phantom, Mercedes Benz S Class, Range Rover, or others. Moreover, whenever it comes to avoiding traffic routes to reach the destination on time, chauffeurs are quite professional and well-versed in searching for the best routes.
Cost efficient services
It is quite a misconception that only those who are extremely rich can avail of the services of chauffeurs. But is it true? No, this isn't. Anyone who is in need can avail of the services of a chauffeur as these are not that expensive but affordable. Moreover, chauffeur services are much more cost-efficient and hence you can save up on fuel costs and driving. What else do you require? It is quite feasible to go for chauffeur car hire for airport transfers.
Luxury Chauffeur Car Hire to Travel in Style with SPM Hire
Well, at SPM Hire, we provide our clients with the most reliable and affordable luxury chauffeur-driven cars so that they can move where they want to without any worries. Moreover, there would be no hassles when you hire our chauffeurs as self-driving while on a family road trip would be spoilt, isn't it?
We at SPM Hire have a team of professionals who are strongly committed to their work and at the same time are experienced and well-groomed in their field. Once hired, they would always give you reasons to come back and hire them again. But they would never give you any chance to complain.
SPM Hire offers professional London chauffeur services at the most affordable prices. Whether you are looking to hire professional chauffeur services for your important business meeting or looking for airport transfer services, SPM Hire offers the best car hire service in London with exceptional customer service.
We offer luxury chauffeur car service and have a large fleet of luxury vehicles to cater to everyone's unique taste, budget and need.