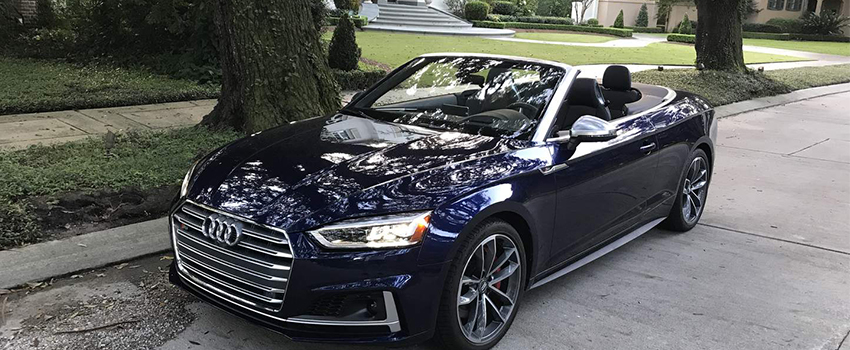 Turn-On Your Day with Audi Rental
Experience the Wow Factor with SPM's Audi Rental 
Audi an extraordinary car that can turn-on everybody attention with its stylish looks and features. Well, buying an Audi is a dream for many that too mainly for the petrolheads. To give an end to their desires now in the UK, many car rental service companies are providing the Audi rental services at an affordable price. Here, these cars can be hired as per convenience with complete access throughout the rental period.
SPM is one of such car rental service providers that pays attention to everybody need when it comes to car rental services. In the field of renting a car, SPM has a great experience and is one among the brand name in the market place. As every other rental service provider, SPM also provides the car hiring service for a short-term duration as well as for long-term duration with specific terms and conditions. 
Well, Audi is considered to be one among the prestigious collections as its high range includes the stylish look that can capture the attention of people of all categories. Its Sleek lines, sumptuous interiors and thrilling shows of power implies that you can enjoy the perfect driving experience.
SPM's prestigious collection of Audis can suit any occasion, no matters whether it's a wedding ceremony, a holiday trip or a prom. When you plan to rent a car, SPM provides you with an option of self-drive as well as a chauffeur driver if needed. Here, you can select the car from our huge range of Audi collections such as Audi a6, Audi q7, Audi a4 and Audi A5.
Let's get in detail about the different collections of Audis,
As every other Audi model, Audi A6 is appreciated by everybody for its exotic look and great features. Audi A6 is considered to be the best from every perspective. From the widened single frame to the side air intakes with sporty chrome trims, till the narrow headlights where the Audi A6 creates a great impression at first sight. Apart from its look, it's a car which provides a lot of space for the entire family. When it is about the technical terms its fuel consumption can be classified as emission class with (94/12/EG): EU 6, CO2 emissions of 123‑188 g/km, Combination of urban and extra-urban provides the fuel consumptions of 60.1-62.8mpg.
When it is about the technical data, the maximum output is about 150 kW (204 hp) at 3750-4200rpm, and maximum torque is about 400 Nm at 1750-3000 rpm. The top speed is about 152 mph with the acceleration of 0-62 mph with 8.1s.
Audi A4 and Audi Q7:
Audi A4 and Audi Q7, are available as more equipped when compared over other standard models. Both of these are the lifestyle edition which is based on the petrol version. The Audi A4 petrol is powered by a 1.4-litre turbocharged engine that makes a maximum power of 150PS. In Audi A4, this feature has been paired with a 7-speed dual-clutch automatic transmission. While in case of Audi Q7, it is powered by a 2.0-litre turbocharged engine that develops a maximum power of 252PS where it is paired with 8-speed automatic transmission.
Audi A4 and Audi Q7, both of these lifestyle editions were launched after A6 lifestyle edition. Both of them are with the dual-screen rear entertainment system. Apart from the standard equipment available in both Audi A4 and Audi Q7 models, the lifestyle edition allows some additional offers,
Smoked LED tail lights
Tailgate Spoiler
Audi logo entry LED lights
Two-inch screens at the rear with 1200×800 resolution with an internal memory of 16 GB. This can also be operated via RSE remote app.
Audi Q7 Lifestyle Edition:
Running boards
Audi Quattro entry LED light
Portable electric coffee maker
Electric case to keep the drink chilled
Two-inch screens at the rear with1200x800 resolution with an internal memory of 16 GB. Even this can be operated via RSE remote app
Audi A5:
The Audi A5 represents the perfect middle ground between the smaller TT and the R8 supercar. This model is available with high-quality cabin with a user-friendly control that matches with a 220 horsepower 2.0-liter DOHC engine. Audi A5 offers a fantastic combination of dynamic performance, interior luxury, and user-friendly features.
This model is very much accepted by the people mainly because of its potent engine line-up, dynamic handling and comfortable ride, etc. The Audi A5 Sport-back model holds five people while the coupe and convertible model seat hold four. These seats are very comfortable for long highway trips with plenty of side support and bolstering for twisty manoeuvres. When it's about the back-seat accommodation, it varies based on the body style. This model provides ample legroom for adults, but its coupe gives a limited headroom with a sloping roofline. The availability of space in coupe and cabriolet models is very minimal. Thus, entering and exiting the back seat can be somewhat difficult.
Audi A5 comes with an MMI infotainment system which features a 7-inch display; this can be upgraded into digital driver information display of up to 12.3-inch Virtual Cockpit screen.
Here, have described certain features of the Audis but SPM deals with almost all the ranges of Audis for the rental purpose that are with many more great features. They provide end-to-end customer service throughout the rental period. Here, once you have selected the car, it will be made available to you at your doorstep with proper notification. The service will be provided up to the mark that can build your prestige in the society with our prestigious Audi rental collection.
Reference: 
https://exoticcars.enterprise.com/en/vehicles/audi-a5.html
https://www.audiusa.com/models/audi-a6