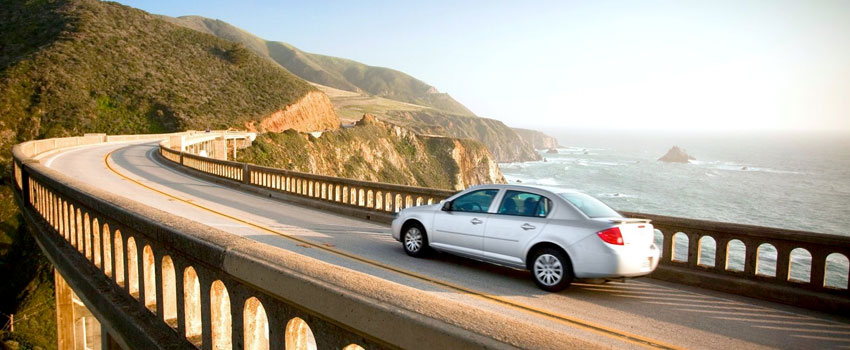 Why Are "Car Rental Near Me" Services Cost-Effective?
You have the option to test-drive the newest models or switch out your everyday vehicle for one that offers more luxury, striking aesthetics, or functionality as needed with a luxury automobile rental.
Car Rental Near Me— A Premium Experience at an Economical Price!
This is a dependable, adaptable, and practical approach to experiencing the advantages of luxury car rental without the long-term financial consequences.
But how much money can you really save by renting a premium vehicle rather than purchasing one?
In this post, we will explore some of the most prevalent expenses related to owning a luxury vehicle and how they may affect the cost-effectiveness of hiring a premium vehicle.
Why Look for Luxury Car Rental Near Me Rather Than Buying One?
Depreciation
Depreciation is basically the difference in value between the price you pay for an automobile when you acquire it and the price you receive when you sell it. As a general guideline, cars stand to lose between 15 and 35 percent of their value in the first year and up to 50 percent more over three years.
Figures can vary significantly between various car brands and models. This can be influenced by a series of things, such as the warranty running out, the mileage, and the number of owners, and supercars frequently suffer worse when models become less desirable and are upgraded by the newest revisions by their designers.
According to industry analysts, the Jaguar XF, Audi A8, and Maserati Quattroporte were among the top 10 luxury vehicles with the worst depreciation rates for 2021.
However, the fact that they are more expensive to buy new and keep does not lessen their appeal or thrill factor as a vehicle to drive. This is a situation where renting a premium car may be a better economic commitment for you. You may enjoy all the advantages of driving one of these luxurious hire cars without having to worry about its eventual market value because they are available for one-time events, short journeys, or longer-term extended everyday driving.
Services and Repairs
An ordinary car owner should expect to spend hundreds of pounds a year on basic maintenance, servicing, and repair work, but if you drive a luxury vehicle, your costs could skyrocket. The cost associated with replacing items with a considerably higher RRP might be pretty expensive because they are exclusive and specialized and frequently require the installation of skilled experts.
The skills and experience necessary to maintain or repair a luxury car are frequently lacking in your neighborhood repair shop, necessitating a trip back to the original supplier, which raises the price even more. Additionally, if you choose to gamble on repairs, misfitting may result in further damage and rising costs.
Every one of our premium hire cars is routinely maintained and repaired by skilled personnel, guaranteeing you will always feel as though you are driving a brand-new vehicle. We cover this expense to make your hire alternatives more affordable, whether you're looking to rent a luxury car for a particular occasion or daily commuting over an extended timeframe.
This can be a terrific method to save money for commercial clients, especially by facilitating work travel, when necessary, with no need to buy and manage your own fleet of vehicles. Of course, as an extra plus, you have the choice to rent a car for any occasion from among the newest models and time-tested classics.
Operating Costs
Besides the expenditures involved in ensuring that your car runs and appears at its best, it will undoubtedly have its own set of regulatory responsibilities to take into account, such as an annual inspection and paying the appropriate amount of additional tax.
While our high-end electric rental cars are free from automobile excise taxes because they generate no emissions, for other newer products, this can range from £2,000 to £4,000 in the first year, based on how ecological they are. This decreases in the first year of possession, but it is still an additional expense to take into account when choosing to buy a new luxury car versus renting one.
And that gets us to the fuel required to power some of the world's fastest and most opulent automobiles. The reason why most of the most iconic supercars, including Ferrari, Lamborghini, and Bugatti, perform poorly in terms of fuel efficiency is obvious.
These vehicles just require more fuel since they have such impressive top speeds and power. While these are tremendously thrilling sports vehicles to drive, you may indulge yourself by renting a supercar for special occasions, which will allow you to drive your regular car the rest of the year and save time and fuel.
Insurance
Insurance can be the second-highest expense for luxury car owners after the initial investment. When considering the purchase or renting of a luxury car, insurance can play a significant role. Rolls-Royce, Bentley, and Aston Martin are some of the most luxurious cars to protect. The expense of self-driving insurance is covered when you rent an executive car from us, enabling you to travel worry-free.
By renting a premium vehicle, you can avoid having insurance as a constant operating expense all year long. For die-hard auto enthusiasts, this can enable you to test drive the newest models without adding any new cars to your fleet, sparing you money on insurance as you typically keep your insurance on fewer vehicles. Or, if you're a car collector who does want to buy a brand-new luxury vehicle, you can use our hire service to get a sense of how the car will fit into your lifestyle before you spend any money.
Car Rental Near Me at Heathrow Airport
The UK and London, one of the richest and most amazing cities in the world, are accessible via Heathrow Airport. In order to ensure that you get to your vacation spot or business appointment on time, we've made sure that renting a car at Heathrow Airport is quick, easy, and stress-free.
Our pick-up location is open 24 hours a day, 7 days a week if you want to leave as soon as you land at the airport. With frequent flier miles, no credit card processing fees, and a round-the-clock helpline, renting a car from us is the best option. We cover most of the popular car hire locations. Our pickup points are always in convenient locations.
Looking for a Car Rental Near Me? SPM Hire Can Help!
Luxury automobile rental can end up being a more affordable option for driving expensive vehicles for many customers. The overall running costs can be kept low by lowering your normal spending and simply renting a premium car when necessary, allowing you to enjoy the vehicle without worrying about money.
In addition to being cost-effective, renting a luxury car provides you with the opportunity to choose from some of the most well-liked models to fit the occasion, whether it be a supercar for a red-carpet function or a premium SUV for a family vacation or just some fun road trips.
Get the most unforgettable experience of driving in London by hiring the right car or van for your day trips or weekend journeys. Whether you want to hire an economy car or fancy city cars or a quick trip for shopping in city centres, SPM Hire, a leading car rental company offers the best UK car hire and van rental service at affordable prices.
Get an estimate online or get in touch with our team to learn more or to reserve one of our cars.