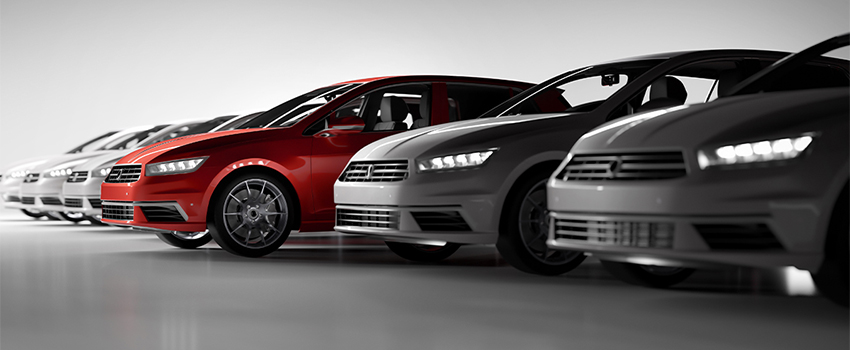 Why Choose Cheapest Car Hire UK Services?
We all know that renting a car is an option, but not everyone is aware of the specific advantages that come with it. Yes, the greatest convenience is a solid reason to use a rental car, but there are also numerous other advantages of renting a car that we can reap the benefits of.
Top Benefits of Choosing Cheapest Car Hire UK Services
Greener
Due to the fact that many modern models have lower CO2 emissions and that many rental companies now provide zero-emissions cars to consumers as a primary choice, renting a car can be more environmentally friendly.
Breakdowns
Breakdowns are always a possibility when your trip is ready to begin, especially if it will be a lengthy one. However, when you rent a car, you may feel completely secure because breakdown coverage is provided. So, irrespective of where you are, if you were to find yourself in the unpleasant circumstance of a breakdown, another car could be sent right out to you.
Time To Unwind
Instead of driving the entire distance if you're travelling far, you might take a shorter plane ride and yet enjoy the comfort and flexibility of a car when you arrive by making arrangements with a car hire service so that you can devote more time to unwinding.
Different Road Conditions
Choosing a vehicle that is built to handle these specific road situations may be preferable if you plan to travel through various terrains, such as mountainous roads. With rental cars, you can pick the one that best meets your requirements and enables you to drive in the most suitable and pleasant manner.
Pick And Choose
When you rent a car, you have the opportunity to choose the perfect vehicle for the situation. You can choose a car that best suits your needs, whether you're going on a weeklong vacation with lots of family and friends and need a big vehicle to fit everyone and their luggage, or maybe you're taking your lady for a romantic weekend getaway and just need a little run-around car.
Try Before You Select
You can test drive a car before you decide to buy it by renting one for a short time. While test-driving cars is acceptable, it only provides you with a brief glimpse into how it operates. This makes it difficult for you to determine whether the vehicle is right for you.
City Living
Living in the city might make owning a car seem like a waste of time. Due to the near impossibility of finding parking and the exorbitant cost of congestion, people prefer public transportation because it is more efficient and convenient. But if you want to travel on vacation, renting a car can be the ideal alternative to using public transportation, where your luggage capacity is restricted and you don't have a car to use when you reach your destination.
Modified Picture
The appropriate car can project the right image if you're attending a particular event, or perhaps you have a really crucial work meeting. Instead of driving your own automobile that you use nowadays, which may appear to be old and convey the impression you would really like to avoid, you can project the image you want and get off to a good start.
Wear and Tear
Long road trips in your personal vehicle can result in early wear and tear and costly repairs. For the longer, more terrifying trips, renting a car can completely eliminate this possibility and can save your own automobile from suffering needless harm.
Fuel Efficiency
Although the style of the car you drive might be outdated, most rental businesses have the latest ones available. The most recent models are significantly more fuel-efficient, which helps reduce your travel costs.
You can carefully explore choosing a car rental that can be customized to match all of your demands for the greatest comfort now that you're aware of the top advantages of hiring an automobile.
Please feel free to get in contact with the helpful staff at SPM Hire today if you're looking for economical vehicle rental in the London area.
Why Should I Rent a Car?
For a quick weekend getaway with your pals or a longer family vacation, you might be renting a car. There are various reasons why you would decide to rent a vehicle. It's even possible to rent a car for business needs or a specific project. Hiring is a logical decision to make if you don't want to increase the mileage on your own automobile or require a better car than your own.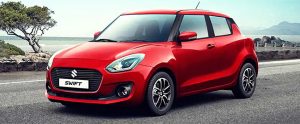 Cheapest Car Hire UK— Tips for First-Time Car Rentals
Getting your first rental car? Before you embark on your adventure, you might not know where to begin or need additional information.
SPM Hire is happy to offer professional vehicle rental services. However, our staff is aware that not all our clients may have previously rented a vehicle. We provide a variety of various cars for both short- and long-term automobile rental. What should you know before leaving?
This guide was created to provide you with some important automobile rental advice and items you can cross off your list as you go through the rental procedure.
Book As Soon as You Can
As soon as you can, reserve your car rental service. What justifies doing this? Well, last-minute reservations aren't always assured, and the majority of rental cars depend on availability. It's better to prepare in advance and have a good concept of the kind of vehicle you want well in advance of your trip.
Notice the Fuel Policy
You must adhere to the fuel policy of the automobile rental business you have selected when you rent a car from them. This needs to be understood before leaving. Either you pay for the amount you use, receive a full tank and must restore it full, or you are given the option to return the vehicle empty.
To prevent any additional fees, it's crucial to be aware of each car rental company's fuel policy before you depart. It is always our practice to return fuel-filled vehicles. This might or might not be a full tank.
Advice Before You Drive Your Cheapest Car Hire UK
Make sure your chosen automobile rental company has everything you require and that you are pleased. Feel free to voice your concerns if there is anything you aren't satisfied with. Make sure you have their e-mail address. You need to be aware of who to call in the worst-case scenario if something goes wrong while you're driving.
It's simple to get carried away by the holiday enthusiasm, but if you're far from home, you have to understand what you should do if you have a failure.
Contact SPM Hire for Cheapest Car Hire UK
At SPM Hire, we are capable of providing a dependable automobile rental service, and our knowledgeable staff will offer advice and direction at every step of the way. Our helpful staff will be more than delighted to answer any queries you may have if you are renting a car for the very first time and are uncertain about any aspect of it.
We provide a wide selection of vehicles for hire, ranging from small and compact vehicles to spacious executive vehicles. Our vehicle rental services in London can accommodate your needs whether you're looking to rent for a single day, a weekend, or a full week. Call us right now. We welcome to hear from you.